Accepting Nominations for Firestarter Award – Nominations Due Monday, June 12
Do you know an artist who is young and innovative? Someone who is making an impact on the art and social justice scene? Someone who is kindling the feminist fires of the future? If so, we want to hear from you.
We are looking for:
A young person (under 30) who is making a spark in their community,  who shows promise as a feminist, social change artist, whose work has the potential to create change for women and girls in Kentucky.. Maybe they are not there yet, but they are on their way!
We want to see potential in:
a developing feminist voice, including new insights and visions and/or fresh approaches to feminist topics or art for social change.
social justice / community engagement. This could be in a specific neighborhood, county or region in KY and/or a focus on artmaking that provokes change.
taking risks in the creation of new art.
This could be you! You can self-nominate or nominate a family member or a friend. You can also nominate more than one person.
We are looking for nominations of young artists from all over the state and from many different backgrounds.  Please think about artists who live or work in small towns or rural areas, who work in underrepresented or emerging art forms, who are telling unique stories of being a Kentuckian such as artists who are of African-American, Latin American, Asian, Arab, or Native American descent and/or who are queer, trans, low-income and/or disabled.
HOW TO NOMINATE:
Click here to fill out a brief form to submit a name for the Firestarter Award!
Be sure to submit your nominations by Monday, June 12
You will be asked to tell us a little about this person and her work, including these questions:
What types of artwork does this person focus on? Can you describe 1-2 pieces or projects that are especially meaningful to you?
How does the artist demonstrate a unique feminist voice? How is the artwork bringing new vision and fresh approaches to feminist topics or art for social change?
How is this person's work on the way to creating meaningful social change, from your point of view?
What kinds of risks were taken in creating new art?
How do you see this person kindling fires for the future in her artmaking?
Note: We are not asking for samples of artwork because young artists are at various stages of their development. Some artists might have samples ready and others may not. We want everyone to have an equal opportunity for this award whether or not they have work samples available. We will reach out to each nominee to get a link, if available, and a quote about her response to the nomination, solely for the purpose of promoting her work.
Nominations due Monday, June 12
Previous FIRESTARTER award winners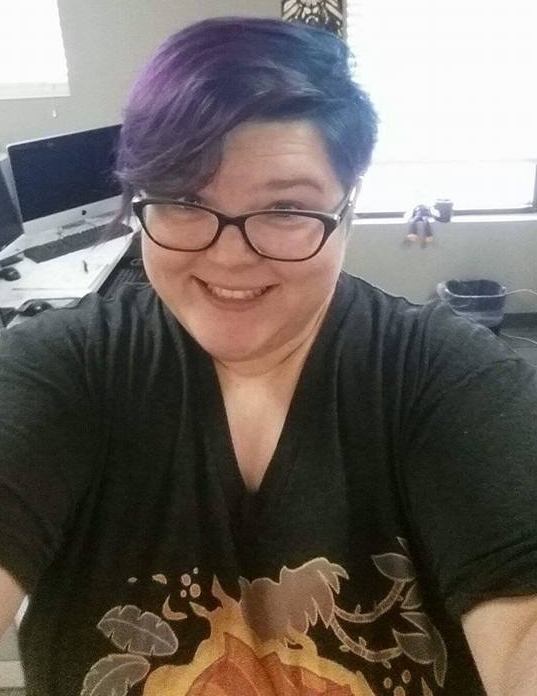 Annie Erskine was the 2016 recipient of KFW's Firestarter Award. Annie was honored for her unique comic art and her strong voice for underrepresented people in the comic industry, particularly LGBTQ individuals. Annie is committed to paving the way for more female comic illustrators and greater representation of women, people of color and members of the LGBTQ community in the national comic industry. addition to working for national companies, Annie also creates her own independent art through her original comic series, Variants.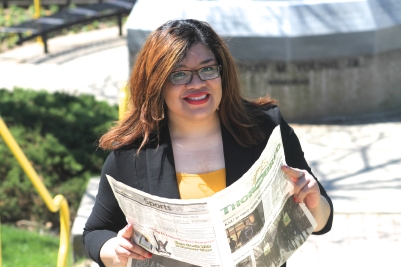 Alexis D. Meza
is the inaugural recipient of KFW's Firestarter Award. Alexis was nominated by KFW grantee Diane Kahlo and received the award in 2015. Born in Veracruz, Mexico, Alexis is a visual artist and graduate of Kentucky State University where she studied mass communications and journalism. She is currently developing a radio show as well as a documentary showcasing the experiences, struggles, and contributions of Latino immigrants in Lexington and across Kentucky.