The Firestarter Award honors a young feminist social change artist for their outstanding ability to inspire others to make a difference!
The nomination period for 2018 is now closed, but please consider nominating someone next year, and stay tuned for the 2018 nominees and award winner!
Nominations for the annual Firestarter Award typically take place in the late Spring. A Firestarter is a young artist who shows meaningful promise in developing as a feminist social change artist, and whose work has the potential to create positive change for women and girls in Kentucky.  Maybe they are not there yet, but they are on their way!
Do you know an artist who is young and innovative? Someone who is making an impact on the art and social justice scene? Someone who is kindling the feminist fires of the future? If so, please nominate them in 2019.
Criteria for a Firestarter include:
a developing feminist voice, including new insights and visions and/or fresh approaches to feminist topics or art for social change
social justice / community engagement. This could be in a specific neighborhood, county or region in KY and/or a focus on artmaking that provokes change
taking risks in the creation of new art
Each year, we honor not only the winner of the award, but all the Firestarter nominees.
Previous FIRESTARTER award winners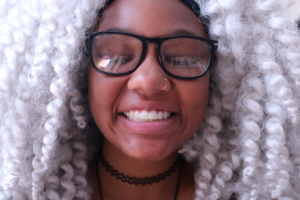 Amani Nichae,
of Lexington, was the recipient of the 2017 Firestarter Award. Amani is a photographer and activist. A student at the Art Academy of Cincinnati, she is a photographer for Be Bold, an organization dedicated to feminist ideals of positive body image, self-esteem, and the empowerment of girls ages nine to eighteen. Amani organized Fairly Local, a Lexington art show designed to showcase artists and build community that benefited Step by Step Lexington, a mentoring program for at-risk young single mothers ages fourteen to twenty-four.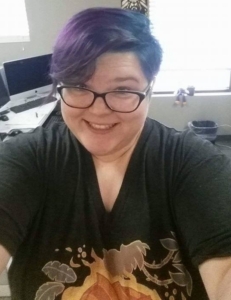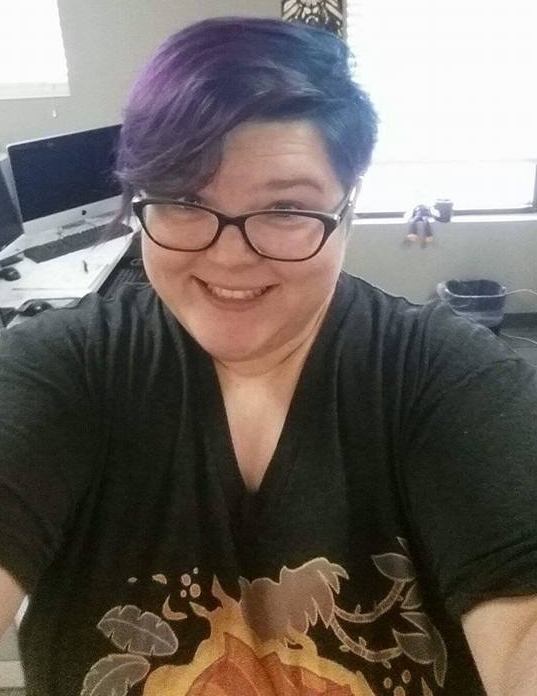 Annie Erskine was the 2016 recipient of KFW's Firestarter Award. Annie was honored for her unique comic art and her strong voice for underrepresented people in the comic industry, particularly LGBTQ individuals. Annie is committed to paving the way for more female comic illustrators and greater representation of women, people of color and members of the LGBTQ community in the national comic industry. addition to working for national companies, Annie also creates her own independent art through her original comic series, Variants.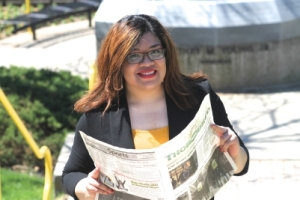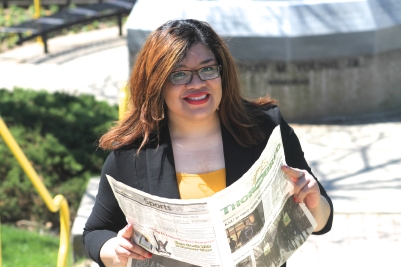 Alexis D. Meza
is the inaugural recipient of KFW's Firestarter Award. Alexis was nominated by KFW grantee Diane Kahlo and received the award in 2015. Born in Veracruz, Mexico, Alexis is a visual artist and graduate of Kentucky State University where she studied mass communications and journalism. She is currently developing a radio show as well as a documentary showcasing the experiences, struggles, and contributions of Latino immigrants in Lexington and across Kentucky.