Girls of Color Voice and Vision: One Time Grant for 2018
Applications must be submitted by March 2, 2018 at 5 pm EST.  
The online application portal will be available on the KFW website by January 20, 2018. 
For full grant guidelines see: Girls of Colors Voice and Vision Grant Guidelines
To access the online application, CLICK HERE.
Do you work with girls, particularly girls of color? Are you working to highlight the stories and perspectives, strength and spirit of girls of color? Creating space for girls' creative expression and art making? Then this grant might be for you. The purpose of this grant will be to elevate the voices and lived experiences of girls of color through shared stories and art making.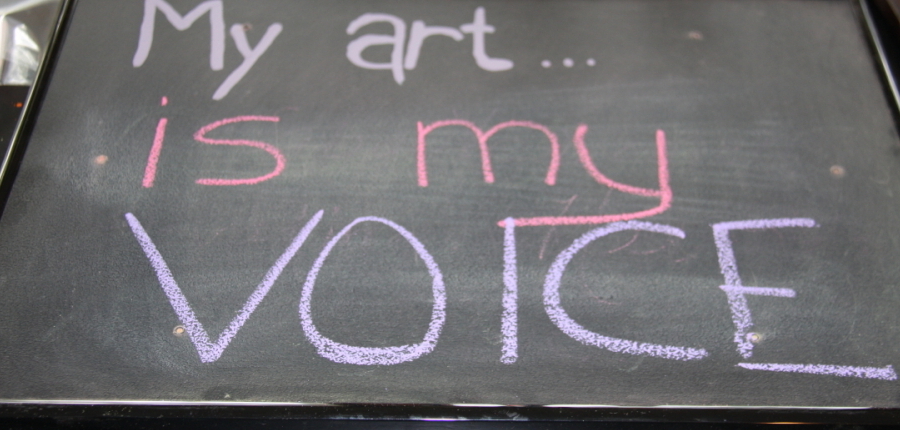 The stories of girls of color can be examples of dynamic creativity and resilience. What are girls of color saying about their strengths, vulnerabilities, dreams, goals, and visions? The goal is to trust the understanding and experiences of girls of color, provide a space for mutual learning, and for voices to be heard.
Individual artists and organizations based in Kentucky who are engaging girls of color, ages 11-18, in arts-based activities may apply. Each applicant must be a resident of Kentucky.
For more information and full grant guidelines see: Girls of Colors Voice and Vision Grant Guidelines
Note: If you would like a word document or large print materials of any of the pdfs, please contact sharon@kfw.org.
In some years, KFW is able to offer a "Special Grant" outside of our regular grant programs for special initiatives.  We established the Special Grant in 2015 for KFW's 30th Anniversary Grant, celebrating the history of feminist art for social change in Kentucky.  In 2016, we were able to offer a Special Grant on "Radical, Timely and Urgent."
2016 One Time Special Grant: Radical Art for Social Change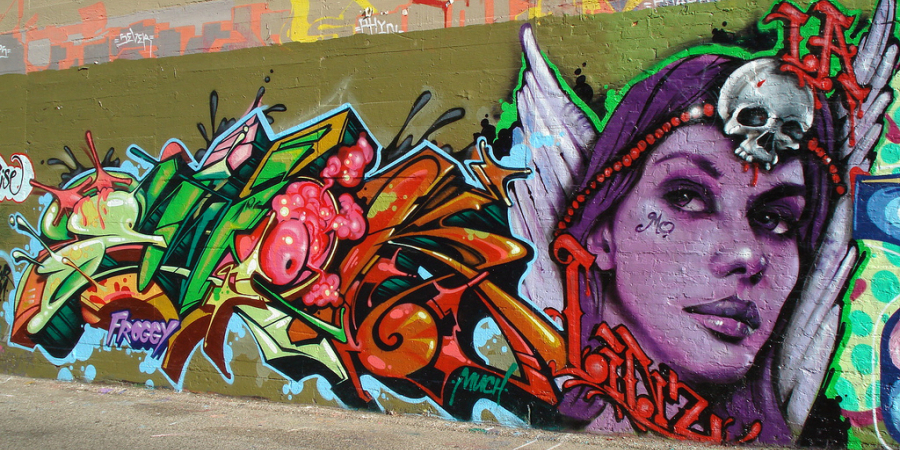 The purpose of the 2016 Special Grant was to respond to what's happening in the world/your community by addressing a radical, timely and urgent feminist topic through artmaking.  KFW was able to award seven  Special Grants, two at $10,000 and five at $8000 to feminist artists and organizations across Kentucky working on themes that are "Radical, Timely and Urgent."  These Special Grants had a particular focus on the impact the art will make on community.  Projects for these grants are underway.
2016 Special Grant Awards
ArtThrust (Louisville): to support a series of art workshops with LGBTQIA youth that will address trauma experienced by these youth and the potential for serious health conditions that can stem from this trauma. The workshops will conclude with a public art exhibition, which will speak to the wholeness of each young person and will contribute to public dialogue about LGBTQIA issues.
Athena's Sisters (Louisville): for workshops for military women to tell their stories in their own words and to prepare the publication of a zine of writings and artwork created solely by active duty and veteran women. The workshops will create a safe space for participants to share their stories, and the zine will be distributed and will increase the visibility and awareness of military women's diverse experiences.
Bridge Kids International and Tytianna Wells Smith (Louisville): for a group of intergenerational young and senior women to share stories through writing and visual art. They will select writings, create their own books through bookbinding and install the work at Ben Washer Park to help shift violence in the Limerick neighborhood of Louisville.
Color Your City, Inc. (Hillview): to develop their Female Artists Behind Bars (FABB) Program, weekly creative writing and art workshops for incarcerated women in the Bullitt County Detention Center, and create a print anthology of participants' work. The program aims to reduce recidivism and increase successful recovery and long-term sobriety.
Arwen Donahue (Carlisle): to write a graphic memoir that explores a year of life on her rural Kentucky farm. The narrative explores themes of ecology, privilege, poverty, motherhood, and reproductive justice. The publication and dissemination of this work will expand civic dialogue on these issues and how they intersect in women's lives, both in Kentucky and nationally.
Chamara Jewel Kwakye (Lexington): to use an arts based social justice framework to engage Black girls from north Lexington in visual art workshops, which will culminate in a photo exhibit and film of the program to be shown at the Lyric Theatre. The program aims to influence a change in the way Black girls see themselves and trust each other, and in the way the larger community supports Black girls.
Doris Thurber (Frankfort): to work with Jennifer Zingg and Joanna Hay to develop a pilot project for women in Franklin County's drug courts that will incorporate a variety of art experiences including creative writing, theatre and visual art self-portraits, which will help the women heal from addiction. The program will culminate in a public event showcasing participants' work and a video will be created to raise awareness about addiction and drug abuse in Kentucky.
Special Grant Grantees: 30 Years—Feminist Art for Social Change in Kentucky
In celebration of KFW's 30th Anniversary, KFW created a one-time special grant, awarding over $20,000 in total to artists who have been at the forefront of creating feminist art for social change in Kentucky.
For a list of the 2015 Special Grant Awards click HERE.