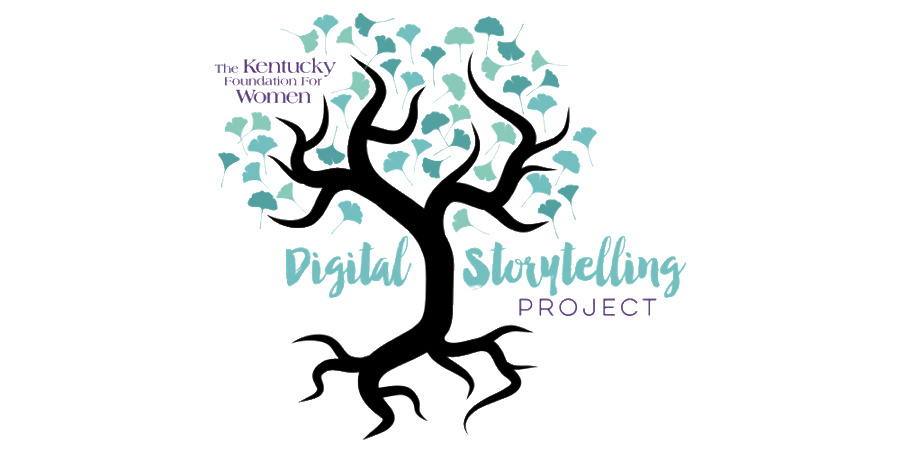 KFW DIGITAL STORYTELLING PROJECT
The KFW Digital Storytelling Project (DSP) uses digital media to share the story of founder Sallie Bingham, who planted a seed thirty years ago with the radical idea to give women artists their own money to create social change in Kentucky. This seed has grown and flourished into a sustainable organization deeply rooted in feminist thought and practice.
Along with KFW staff, the project will highlight the stories of the broader community who have passionately worked to construct the art and social justice movement that is uniquely Kentucky.
The DSP includes: in-depth interviews, video features, podcasts and still images.
ORAL HISTORY
These historical interviews capture the hearts and minds of those early visionaries that had the foresight to establish a foundation for women 30 years ago. We begin with our Founder Sallie Bingham, and include Director Ann Stewart Anderson, Hopscotch House Naturalist Wren Smith, and American Voice Publisher Fred Smock. We follow up with Director Judi Jennings and more inspirational women!
The interviews are recorded in a longer format and will be available in archives along with a written transcript.
Sallie Bingham Interview
April 14, 2015 in the KFW office
Ann Stewart Anderson Interview
December 15, 2015
IMPACT
These interviews are with the dynamic allies, activists and community members who have locked arms with KFW and have advanced social change movements throughout the state.
SOCIAL CHANGE
These interviews will highlight the artists and activists who have received KFW grants or participated in Hopscotch House residencies or retreats and have made an impact on the community. And of course, we want to include the innovative voices of the next generation of feminist artists who are setting the stage for the future!
Elmer Lucille Allen Interview
2015
PODCASTS
This podcast was created from segments of an interview with Wren Smith, who was the Hopscotch House Naturalist and Manager.  Click here to view the full interview transcript (PDF).
to OUR PARTNERS
Carol Bolton, Master's Candidate, Department of History, University of Louisville
Joanna Hay Productions, Director of Photography, Sallie Bingham interview
Tracy K'Meyer, Oral History Consultation
Ian Weber, Production Assistance
 Podcast music "Opening Up" by Adam Selzer, from the album Production Music – used with permission