Protected: Mirrors – An Afternoon with Mitzi Sinnott
The following guest blog is from KFW member Shannon Davis-Roberts.
Protected: Mirrors – An Afternoon with Mitzi Sinnott,
International Women's Day 2018, Murray State University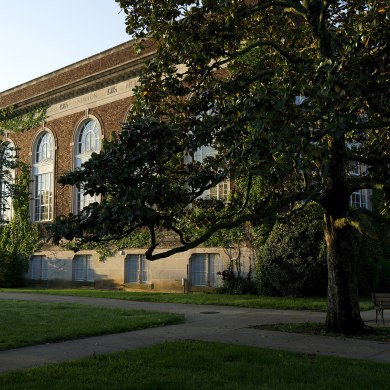 Welcome to Murray, Kentucky, a small, Western Kentucky town that lies comfortably close to Land Between the Lakes Recreation Area and the Tennessee State line. Murray's pride is Murray State University. Since 1922, Murray State has cultivated a rich history of educating educators. Its student body is largely conservative, mirroring the towns they grew up in. But, institutions of higher learning expands the mind and a movement of woke women and men add pungent, progressive philosophies into this starchy-stiff mix. For a liberal, feminist – like myself, Murray State offers an opportunity to engage and organize with other like minds and respectfully debate with those holding counter viewpoints. Our ability to see humanity in those that appear to be nothing like us relies on diverse people communicating in productive ways. What better day to explore the human experience and diversity than International Women's Day and what better place than Murray State University.
Murray State's Women's Caucus invited performance artist, activist, and educator,  Mitzi Sinnott to perform her acclaimed, one-woman show, "SNAPSHOT: A true story of love interrupted by invasion." Mitzi's performances placed her on the list of "Top 5 Best Diversity Speakers in America," by Campus Activities Magazine and a two-time recipient of the Art Meets Activism Grant from the Kentucky Foundation of Women.
Looking at us, Mitzi Sinnott and I seem to have little in common.  She is a renowned performance artist, activist, and educator. She's lived in New York City, traveled to three continents, and through her art empowers others. She's well-put-together, successful, and a woman of color.
As for this Kentucky women, I'm still struggling to find a place to amplify my voice, have lived in Western Kentucky for the last ten years, and imagine traveling to places I've only dreamed of going. Half the time, I'm running ten minutes late, resort to wearing mismatched socks, while wondering what will become of my student loan debt. The only time my Irish skin shares its Cherokee shade is in the summer.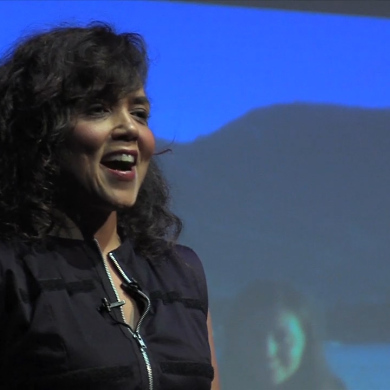 Mitzi's show started with her popping balloons into empty space above the crowd while the song, "Celebration" streamed through the theater. A few minutes of awkward balloon bashing loosened up the crowd.  After her introduction, Mitzi told her story. Her mother and father met and fell in love. They married and were thrilled to be expecting a baby. So far, so good right? Her parents were progressives at the time; her father was black, and her mother, white. They celebrated being one of the first generations of mixed couples, who were free to love each other. But, freedom isn't free, and Mitzi's musically talented father was drafted to fight in the jungles of Vietnam. When he returned, he wasn't the same and as much as he loved his family, he could not stay with them; he relocated to Hawaii. Mitzi shared the in-between places a mixed-child living in the south was forced to dwell. Not one, or the other, Mitzi struggled with her identity. Her black father was not there to help guide her through the struggles of finding her worth. During the performance, Mitzi transforms from her narrational role, into personifications of herself as an adolescent, a teenager, and a young adult. She plays the role of her mother and deepens her voice to portray her father. She told of looking at snapshots of her father, wondering about him, missing him, loving him, and hating him.
That's when I began to see her story mirror mine. As she spoke about finding him and then traveling to Hawaii to see him, I began to cry. All of her actions, I have imagined myself doing. Not to find my father, but my mother instead. My mother was not a casualty of the Vietnam war, but she was abused, neglected, and eventually worked the streets to pay for her habits. I have imagined finding the run-down house or institution where she lives, and pace the sidewalk until my footsteps lead me to her door. Would she remember me?  Would she care?
Mitzi felt the same as I, and I as her. At once, I knew that I must travel back to the place of my birth and see the other side of who I am.
After her show, I lingered. I shared a bit of my story with her. What I didn't say was how I knew her longing to be loved the way little girls should be loved, by their mothers and fathers, and ourselves. I told her that we both had been funded by the Kentucky Foundation of Women, and how I have been working to make social change in our little nook of the world. She was kind and genuine, nothing less than what one would expect from a strong, Kentucky women.
I am thankful to the Murray State's Women Caucus and for Mitzi's brazen performance that held a looking-glass between us.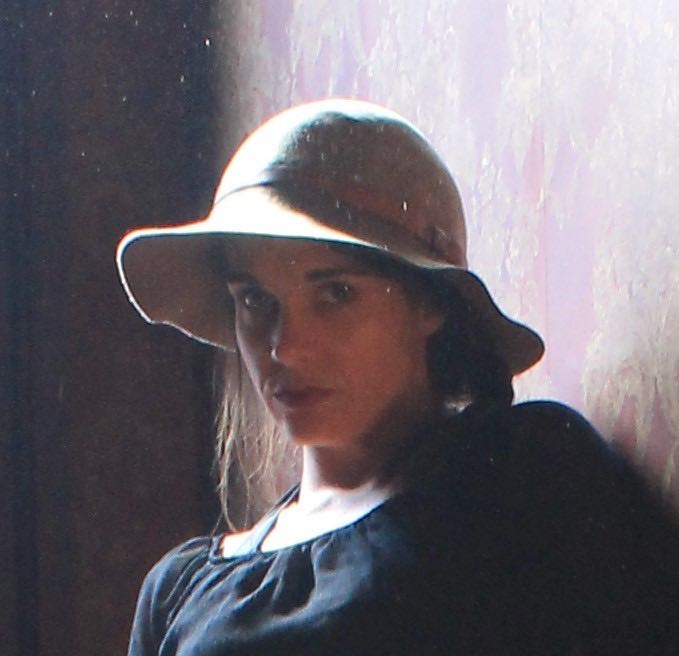 Shannon Davis-Roberts is a writer, poet, social activist, singer, and public speaker. She resides in Murray, Kentucky with her folk-artist husband and their two little girls. Check out her blog here!
Click here for more KFW blog posts!