Nominations Open for Annual Firestarter Award 
"We the future write our own liberation."
Nominations due July 31, 2020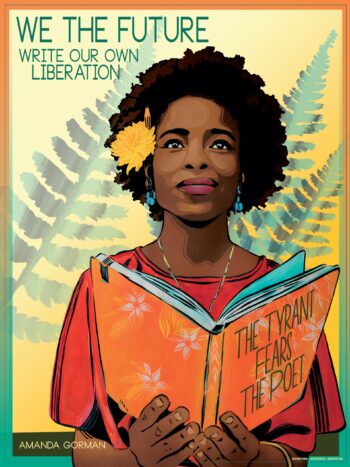 Young people across Kentucky are making their voices heard and creating art to light the way to a new future. Do you know an artist who is young and innovative? Someone who is using their art for justice movements? Someone who is kindling the feminist fires of the future? If so, please consider nominating someone for 2020!
Previous Firestarter Award winners have described simply being nominated as a powerful recognition of their work as artists, "I think getting an award after someone nominates you, it is very meaningful because you think wow, someone took the time to tell somebody else about what I am doing and what I have accomplished, they didn't have to do that. It made me feel special that someone would nominate me to receive an award." Nominating someone for this award could truly impact their life path. Some other feedback we've received of what the award has meant to the winners include:
local business owners requesting murals,
opportunities for collaboration that weren't there before,
validation of the work as an artist,
a supporting "cheer" to continue on the path for art for social change,
recognition with Kentucky arts agencies and organizations,
contributed to securing funding and residencies.
Who can you lift up? Who can you recognize who is doing great things with their art?
Purpose:
The Firestarter Award honors a young feminist social change artist for their outstanding ability to inspire others to make a difference!
A Firestarter is:
A young person (18-25) who shows meaningful promise in developing as a feminist, social change artist, whose work has the potential to create change for women and girls in Kentucky.
A Firestarter shows potential in:
strong artmaking, including taking risks in the creation of new art
social justice / community engagement. This could be in a specific neighborhood, county or region in KY and/or a focus on artmaking that aspires to change the lives of women and girls in KY
a developing feminist voice, including new insights and visions and/or fresh approaches to feminist topics or art for social change
*Firestarter Awards are selected by peer reviewers and not by KFW staff.*