KFW To Offer In-Person and Online Fall Workshops
Are you an artist or organization who sees art as a powerful way to make a difference in the lives of women and girls in Kentucky?
Would you like to be with others who share your vision?
If so, please join us for this free interactive workshop!
Artists from all art forms (literary, media, performing, and visual) are welcome.
These workshops will be driven by questions attendees send in advance and will include a discussion about integrating your thoughts on art, feminism, and social change.
A Q & A about the grant application process will follow.
We will be looking at the application for the 2020 Artist Enrichment grant. The deadline for this grant is Friday, September 4, 2020.
Workshops will be held both in-person and online.
The in-person workshops will take place on Saturday, August 1, from 11:30 to 2:30 pm at the Theatre Workshop of Owensboro, 407 W. 5th Street in Owensboro and Saturday, August 8, from 11 – 2 pm at the Richmond branch of the Madison County Public Library, 507 W. Main St. in Richmond.
The online workshops will take place on Tuesday, August 11 from 5:30 – 7 pm and on Saturday, August 15 from 1:30 – 3 pm.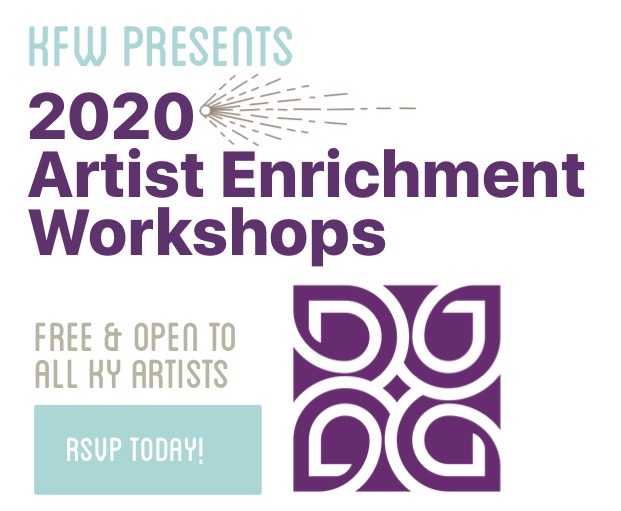 RSVP is required by email or phone. Email Avery Guess, Grant Program Manager, at avery@kfw.org for further information or call 502-562-0045
*The link to the Zoom workshop will only be provided to people who RSVP.*