Meet Isabelle, The Subversive Self Portraitist
Meet 2018  SRP Participant, Isabelle Ballard!
Each year, we award five women a week-long stay at Hopscotch House for participation in our Summer Residency Program. SRP supports feminist visual, media, and performing artists who need time, space, and funds to create and work on their art.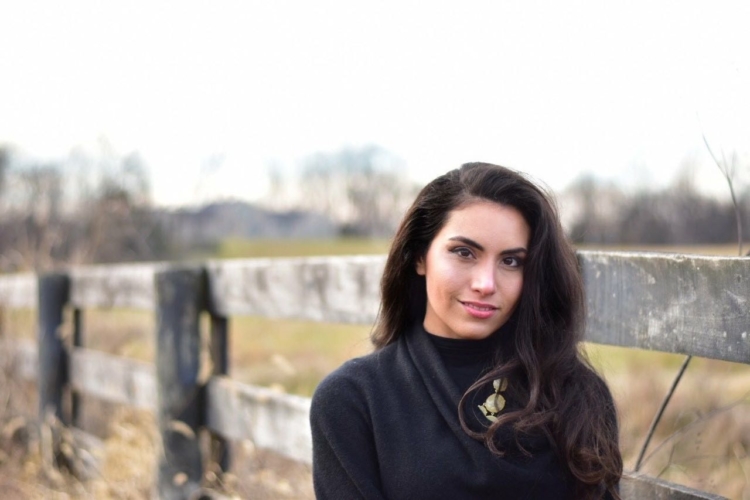 Isabelle Ballard (Bardstown) will develop her project on self-portraits that explore what it means to identify as a Latinx in Kentucky. She looks forward to engaging with other feminist artists this summer as she creates art to inspire other girls and women who do not always feel represented in art. 
We asked Isabelle a few questions about her art, mission, and how her stay at Hopscotch House will help reflect the power of art to shape conversations and action around feminist, social change art.
How do you envision your time at Hopscotch House?
I am always looking for opportunities to share and benefit from the ideas of like-minded women. As a working artist, I find the temptation to isolate difficult to ignore. I know, however, that the best ideas are not born in a vacuum. In order to create art of value, art that can inspire social change or even art that can inspire personal growth within an individual viewer, one must make work that reflects the world she lives in and interacts with. That world is often difficult to face, but I know that interacting with other women in supportive environments like the Summer Residency at Hopscotch House is a necessary touchstone for anyone who believes that she can positively impact the world through art and sharing ideas.
How does your art influence your view of feminism? 
My understanding and practice of feminism are an integral part of my art-making because of the way that my feminism has informed my communication with the people around me. I noticed at an early age that as a young woman (of color,) when I tried to speak about what I perceived as injustices in the world, I was accused of being angry. Often, I felt that my ideas were dismissed without consideration because my peers, teachers, and family members equated my impassioned dialogue with the irrational yelling of an ungrateful child.  
Art became both an escape from and my most useful connection to the outside world. People were willing to interact with my ideas when they could see them manifest in the doodles in the margins of my school assignments and the drawings on the pages of my sketchbooks. Drawing and then painting became powerful tools for communication.  
Can you describe your creation process?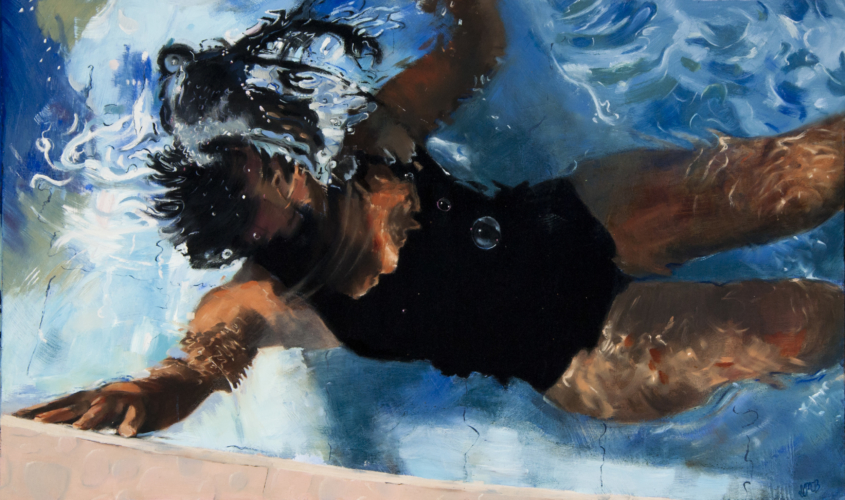 I strive to make work that is beautiful, but subversive.  If people are attracted enough to my work to begin to interact with it, I believe that either consciously or not they will also engage with the ideas I present. I view my paintings as successful when they are first aesthetically pleasing, and second when they communicate my feminist ideals. I want to make work that is engaging, but not at all tempered in its convictions. A Summer Residency at Hopscotch House will benefit my approach to expressing feminism through art because it will also challenge me to explore the gaps in my own feminist knowledge and practice. By interacting with feminists from diverse backgrounds and experiences, I hope to expand my ideas and strengthen my commitment to feminism. The specific project I am working on is currently underway and will culminate in a solo show at the John G. Irvin Art Gallery in Lexington, Kentucky, with a reception open to the public on July 20th, 2018.
Do you have any additional thoughts on feminism, art, and social change?
At this particular moment, I am interested in what it means to identify as a Latinx in Kentucky and how that is fundamentally different from the experience of coastal Latinxs or Latinx people in major metropolitan areas. I believe that we are living in a very interesting time for artists and audiences of color. I hope that by creating art that explores the beauty in my dual identity, I can inspire other girls and women who don't always feel represented in the art of their home state. In 2018, I am using my self-portraits to explore what it means to be a bicultural person in Kentucky.
Stay tuned for more updates on our 2018 SRP participants and their artwork!