Meet Stephanie, The Amorphous Glass Painter
Meet 2018  SRP Participant, Stephanie Cobb!
Each year, we award five women a week-long stay at Hopscotch House for participation in our Summer Residency Program. SRP supports feminist visual, media, and performing artists who need time, space, and funds to create and work on their art.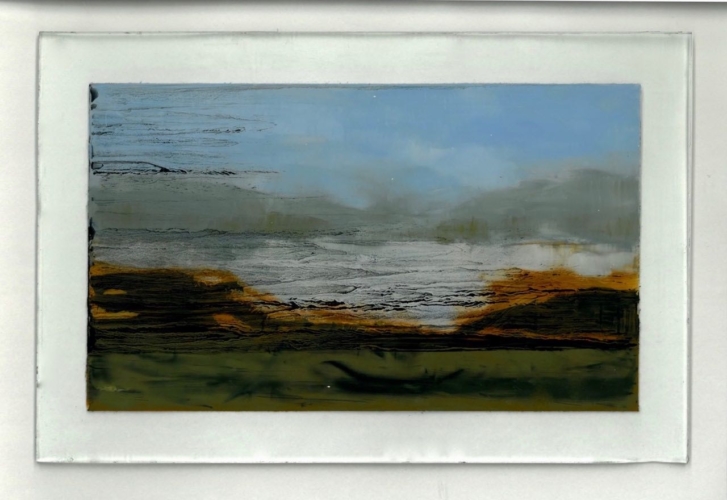 Stephanie Cobb (Louisville) will use her time at the Hopscotch House to cultivate herself as an artist, using traditional and non-traditional media to explore home, identity, and relationship to nature. Using glass as a substrate for paint, she plans to create manipulated images that represent neither male nor female. She hopes to advance her studio practice, refine her skills, and build community through art. 
We asked Stephanie a few questions about her art, mission, and how her stay at Hopscotch House will help reflect the power of art to shape conversations and action around feminist, social change art.
How do you envision your time at Hopscotch House?
I plan on using my time at Hopscotch House to focus on painting and drawing, to further advance my studio practice and career working in an educational, contemporary institution. I have previous experience working with creative institutions, on museum installations, curating group gallery exhibitions, and other collaborative projects. Most recently, I have curated exhibits as the Development and Marketing Coordinator at Kentucky Science Center. I will utilize the program to cultivate what type of artist I will become, continue to build experiences, and to secure future opportunities within The Kentucky Foundation for Women.  
How does your art influence your view of feminism?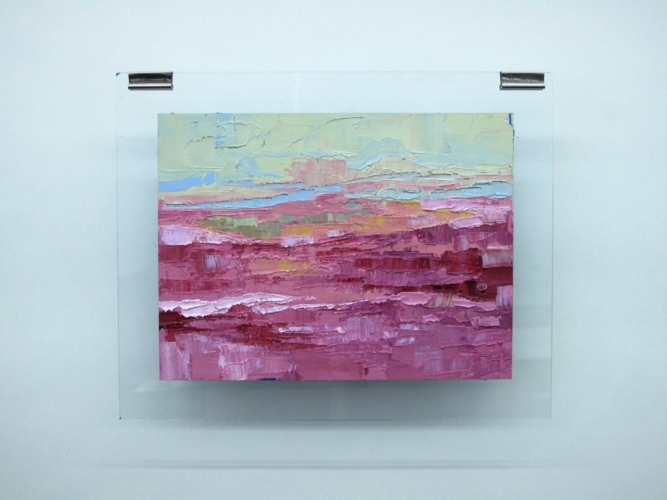 I make art to explore the idea of home, identity, and relationship to nature. Application and process is key in my creative approach. Traditional and non-traditional media, as well as materials with transparent characteristics, offer new possibilities, due to their unique properties. This method allows me to play with suggestive roles in the process. Glass, an amorphous solid, plays an important theme in my painting; a state somewhere between two states of matter. As a substrate for the paint, the glass allows for a manipulated, representational image and an organic, reverse image. These worlds are not here nor there, male or female, or anywhere on a scale or spectrum.
How does this residency fit in with your long term goals?
Working with glass and exploring identity is a main goal for the duration of my studies.  Communication within the art community is an artist's true job and quite possibly the most difficult. My long term goal following the residency is to attend graduate school and look for ways to continue this communication as a collegiate level professor. If accepted, improving my studio skills at KFW will not only be useful in furthering my career and refining my skill as an artist, but will also give me the skills to continue building a great community with great art. 
Stay tuned for more updates on our 2018 SRP participants and their artwork!