Kentucky Foundation for Women
The mission of the Kentucky Foundation for Women is to promote positive social change by supporting varied feminist expression in the arts.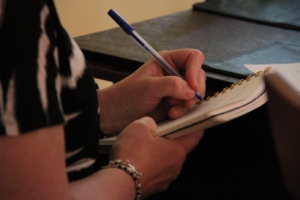 UPCOMING DEADLINES
Applications for our new Long Term Residency Program must be submitted by August 15 at 5 pm for priority scheduling. (Applications received after August 15 will be considered on an ongoing basis as space allows.) Applications for the 2017 Artist Enrichment grant must be submitted by September 1 at 5 pm EST. For more information, click on the links provided.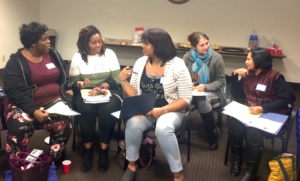 2017 FALL WORKSHOPS ANNOUNCED
KFW will offer participatory workshops in three different locations around the state: Lexington (Aug.10), Bowling Green (Aug. 12) and Whitesburg (Aug. 19). Workshops include networking time, a discussion on feminist art for social change, an overview of KFW opportunities, and a detailed look at the grant application process. To learn more, contact team@kfw.org or visit our Facebook page.
AMA GRANTEES ANNOUNCED
KFW is proud to announce the 2017 Art Meets Activism grantees! These dedicated artists and organizations are doing inspiring work across the state to promote positive social change and create a better world for women and girls in Kentucky.
Click here to learn more about their exciting work.
WHAT'S NEW
Jenrose
Scheduling now open for Individual and Group Retreats taking place August 8 through December 17, 2017. Retreats are open to artists, activists and allies, both individuals and groups. Click here to learn more.
Jenrose
KFW has announced a new Long Term Residency Program! The goal is to further KFW's mission by providing extended time and space for feminist social change artists to explore new ideas and artistic expressions, deepen understanding […]
KFW Team
In our latest guest blog post, KFW Board member Rebecca Amsler talks about her relationship to the concept of feminism.
Click to read the KFW blog.