Forging Connection, Fostering Action
"Having just the vision's no solution, everything depends on execution; the art of making art is putting it together."

-Stephen Sondheim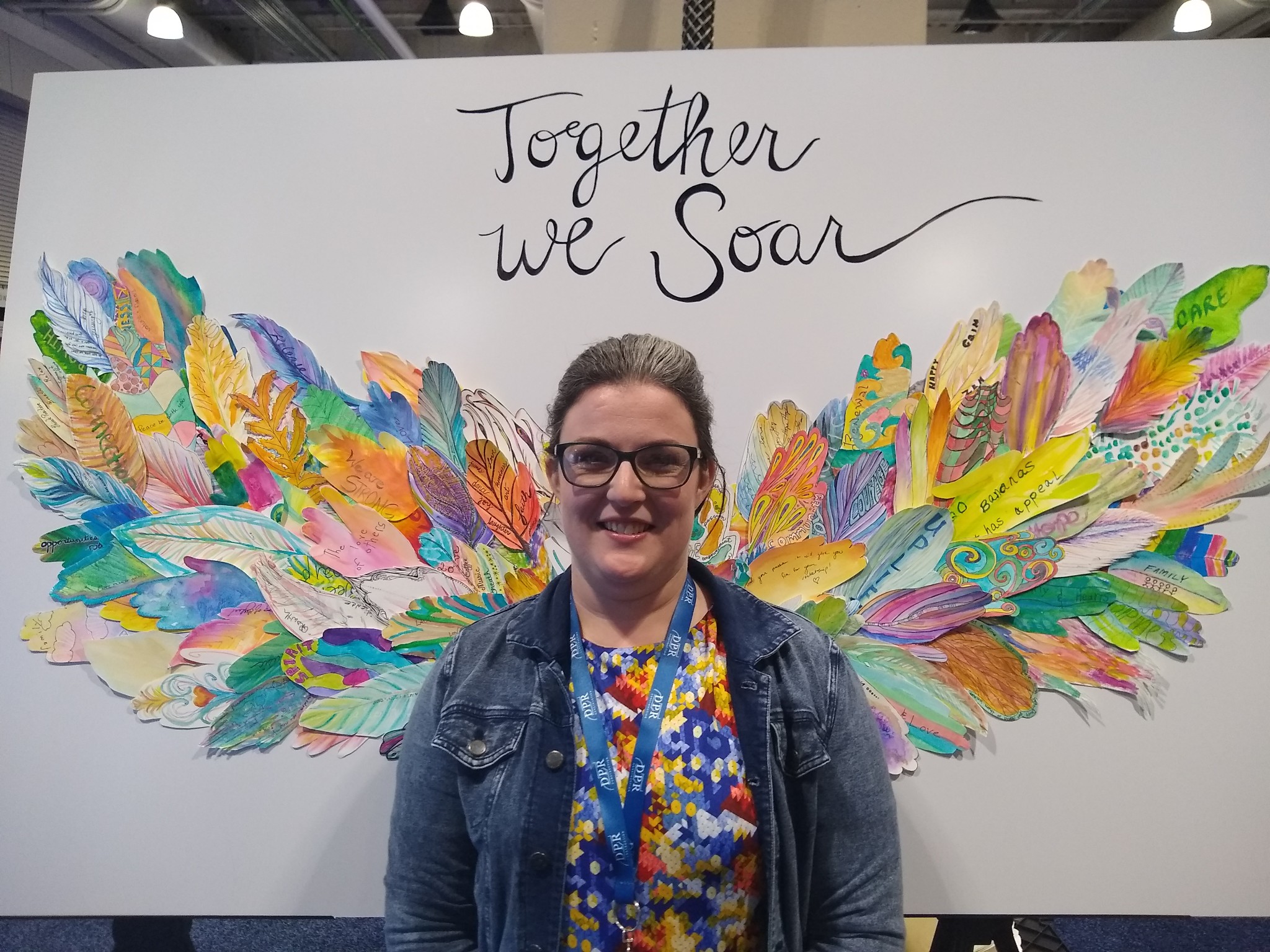 KFW board member Lauren Calhoun is motivated by action. "Women who see something that needs doing and just jump in and get it done inspire me. So many women I know have this super power, and honestly it's why I want to be around them. They learn as they go and fail spectacularly and succeed gloriously, scared to death but forging on anyway because they see that nobody else is going to do it for them," said Calhoun.
She brings that same fearless approach to her work supporting the mission of KFW as a board member. "I love the mission of KFW. As a woman artist from Kentucky myself, I'm excited to be a part of supporting the work of other feminist artists from across the Commonwealth."
"I support Kentucky artists by buying local and talking up artists I admire, encouraging girls and young women who have an interest in the arts, and passing on opportunities and information. I advocate for paying artists in every platform available to me."
In addition to serving on the board of KFW, she develops and teaches workshops for women and helps bring in women speakers for events. Her support also takes the form of modeling behavior that sustains artists.
A hospital billing supervisor by day and musician in her free time, Calhoun co-created and hosted a monthly Cabaret Nights series for Theatre Workshop of Owensboro. She is drawn to artistic people and the approach they bring to social change.
"I am a musician, so obviously creativity plays a role there; but honestly, where I feel creativity is even more important is in reframing a problem so that I can hopefully find a novel solution," said Calhoun.
Her feminism is rooted in an early sense of right and wrong. "I've always had a strong sense of fairness, always been drawn to folks who were "outsiders" and tried to make them feel valued and part of a community. To me that's what feminism is about. It's about creating an equitable space for everyone and acknowledging everyone's intrinsic value as human beings."
She hopes to use her place on the board to foster connections and promote positive social change. "I believe that the most powerful engine for social change is personal connections. I strengthen those connections by working with my friends to support the causes we believe in, financially and through volunteerism," said Calhoun.
While she is new to her role on the board, Calhoun has great hopes for Kentucky women artists.
"I hope that all women and girls in Kentucky will someday have the opportunity to pursue whatever dreams they have without fear that motherhood will derail them, that illnesses won't be taken seriously, or without worry that they are paid less than a man of equivalent training and experience," said Calhoun.
Board Profile Written by Ellen Birkett Morris