Dr. Renee Campbell's Journey to the Truth 
Article by Ellen Birkett Morris
This year for Women's History Month, we feature the story of Dr. Renee Campbell's grandmother, Ada Doss Campbell, who died in 1940 while a resident of Lakeland Asylum, now Central State Hospital, due to professional neglect in the early stages of her illness.
"This patient died on May 31, 1940 from Labor Pneumonia. She was sent to bed on Saturday night and given no medication.  On Monday morning Dr. Blackburn ordered two cc pills according to attendants.  I saw this patient on Monday morning, and she had a rapidly advancing labor pneumonia bilaterally. We put her on sulphapyridine immediately, 15 grains every three hours; however, she went on to pleurisy and effusion and died from professional neglect in the early stages of her illness. " 
-Death Note, Ada Doss Campbell, Lakeland Asylum, (now Central State Hospital)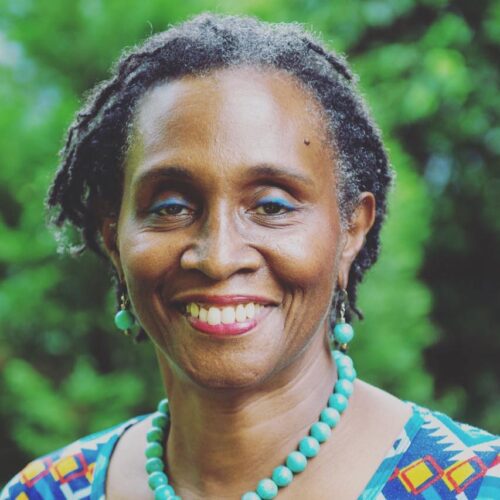 When Dr. Renee Campbell got a grant from the Kentucky Foundation for Women in 2003 to research the death of her grandmother Ada Doss Campbell she didn't know what she would find. She got a court order to access her grandmother's records and what she found was horrific.  
"I could not believe what I was reading.  I was shocked that a medical professional would reveal, in a medical chart that a patient of theirs died in their institution, in the early stages of their illness, of professional neglect.  I felt perplexed and sad, and horrified when I realized that she had of labored, was given no medicine on Saturday, left over the weekend in a condition where she  coughed until she died," said Campbell.  
She also learned that relatives who wanted to care for her grandmother, asked if they could visit her and bring her home, and were told no.   
Her grandmother's tragic death in the time of Jim Crow laws, a collection of state and local statutes that legalized racial segregation, reinforced Campbell's desire to raise awareness of plight of others who suffered a similar fate.  
"It is my belief that racism played, as well as sexism, played a major part in her mistreatment at the facility.  I think that it is important for our society to realize how the history of racism, prejudice, implicit biases have affected the treatment of, and even caused the death of Black people.   My grandmother's story gives anyone listening an experiential view of the impact of that mistreatment," said Campbell.  
She is now working to raise awareness about her grandmother's experience in the hope that it will call people to action to work on behalf of vulnerable mentally ill members of society. 
"Helping stories like this from not being forgotten starts with what we are doing now, talking about it.  I started by investigating something that had been on my father's mind for years.  He never knew what really happened to his mother, not even where she was buried," said Campbell.  "My journey to the truth began with a desire and an intention to do something.  I think we must, as Harriet Tubman said, "keep going." We must tell our stories, no matter what." 
Because of her efforts Lakeland Asylum, now Central State Hospital, is working on a public memorial in honor of Ada Doss Campbell in the Chapel. The Kentucky House of Representatives provided a Citation of Adjournment in her grandmother's honor and read it on the house floor on Feb. 4th, 2021. And other efforts are underway to share her story.  
"Awareness and education, like a candle, one by one is giving light and the flames from that candle is giving light and educating individuals, one by one," said Campbell.     
She believes it was important to act because the treatment of her grandmother was illegal, immoral, and wrong.
"Once again, we are at a critical time in history and her story represents what has happened to many African Americans.  Her story also represents what has happened to women, and the mentally ill.  I am acting because what happened to her symbolizes inequalities, problems in our society that pertain to human rights" said Campbell. 
She hopes it will result in greater systemic change. "The system failed my grandmother, and historically and even now, funding for mental health programs is inadequate or even missing.  There should be aggressive, intentional funding for agencies that provide mental health services.  After funding, there should be mindful monitoring of those who are hired to provide services."