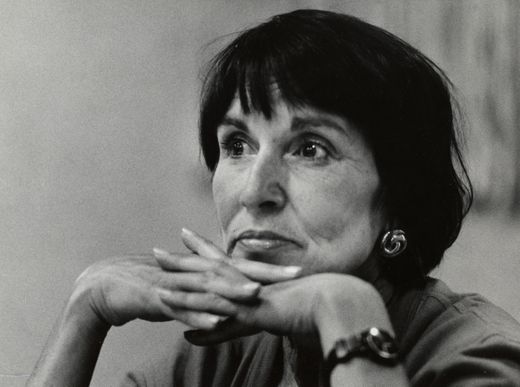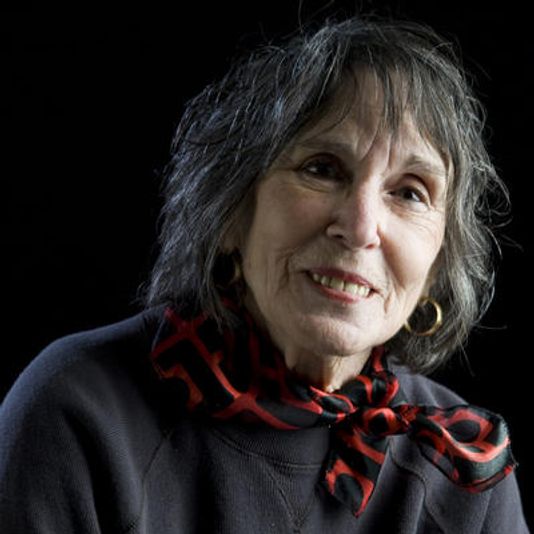 KFW Community Celebrates Suzy Post
Louisville activist and change maker Suzy Post died at her home on January 2 leaving a legacy of unparalleled accomplishment in fighting for civil rights, reproductive rights and fair housing. Working tirelessly for social change, she inspired women and girls to raise their own voices against injustice and work for positive social change.  
Several KFW community members offer their thoughts on Post's leadership:  
State Representative Attica Scott, who represents Kentucky House District 41, said, "Suzy Post was one of my social justice mentors and sister warriors. Suzy loved community and family and showed us through her actions how both must be healthy in order for justice to thrive. Suzy leaves a legacy that will inspire young women to use their voice for good, to show up for racial justice and to stand with folks who often feel powerless and voiceless."  
Former KFW executive director, Judi Jennings said Post helped support the University of Louisville's Women's Center, when Jennings was Founding Director. Jennings was struck by her intersectional approach.  
"Suzy was among the first to reach out and offer her support. By then, she had led the founding of Kentucky ACLU's Reproductive Freedom Project, so her support, experience and analysis carried quite a wallop. I soon came to witness the full power of her inclusive and carefully tended relationships with activists across age, class and race." She wholeheartedly gave the Women's Center the full benefit of her generosity, evinced at lively gatherings in her home. These gatherings not only raised money and hope but also trust and capacity for women and men from different backgrounds and issue areas to work together for change." 
Jennings continued, "Years ago, Suzy wisely summed up what is to me her greatest legacy of all: 
'And where I am as a white woman was made possible by those who came before me. And where I am now as a successful advocate for social justice is because of the people who taught me and came before me. So I think there's a strong understanding that none of us got here by ourselves, that we are part of some kind of current, some kind of social fabric, that goes back a long, long way, and that we're only the current face.'"  
Nancy Reinhart, a labor and delivery nurse, birth doula and community activist who worked with Post at the Metropolitan Housing Coalition as development and advocacy coordinator, said Suzy played an instrumental role in introducing her to Louisville's broad and deep social justice community. 
Reinhart said Post's reach was broad. "Suzy was tireless in her efforts to use her voice and privilege to raise money for issues that are so central to our ability to build community together, including affordable housing, desegregation, anti-racist activism, freedom of speech and reproductive freedom.  And, lucky for us, we got 8 amazing decades of her positive impact!" said Reinhart.  
Her dealings with Post left a lasting mark. "I still hear Suzy in my head at times when I am trying to figure out the best way forward.  She taught me about the responsibility I have as a white married woman with kids to be purposeful about my relationships and my use of white privilege.  She stressed the importance of me working hard to reach out and maintain friendships with diverse folks, and bearing the responsibility of action that these friendships require. And, quite frankly, she helped me understand the necessity of just getting over myself, saying things directly, and moving on with the bigger vision of what we can become as a community," said Reinhart. 
"Suzy's legacy demonstrates that a committed person using their privilege appropriately and powerfully can make a profound and lasting difference in others' lives and on institutional and governmental policy. And she let us know that this responsibility, and the accompanying 'grunt work' that goes with it, is not an option – it's a must do. She, along with Anne Braden and so many others who have come before me, inspire me to a lifelong commitment to social justice and community change."   
Joanna Hay and Nieta Wigginton did an interview with Suzy Post for the Kentucky Civil Rights Hall of Fame Oral History Project.  Joanna Hay is a musician, documentary filmmaker and sound artist whose work is about social change with a nod to the voices of history.  Her production company, www.joannahayproductions.com, specializes in video, oral history, and exhibit design.  
Hay was struck by the fact that Suzy's activism bloomed at the same time that she was raising five children. She learned that each woman can play a role within the context and limitations of their lives.   
"Suzy had connections in the legal and financial world and she used them to support the work that needed to be done on the streets.  She needed to be at home with her children when they were young so she did what she could from home.  Later she was able to travel and be active on a national level.  Suzy's activism is an inevitable result of her passion for making the world a better place for people whose voices are often never heard," said Hay.
"For some activists, the most effective way to use their skills was to take their feet to the streets.  For Suzy, the impactful way was to take her feet to the table. At the table, she was able to gain resources; resources of influence and finance so that marchers and their concerns would be heard at the table," said Wigginton  
Amber Duke, Communications Director of the ACLU of Kentucky, first met Suzy when she interned as a graduate student with the Anne Braden Institute for Social Justice Research and Suzy helped introduce her to the social justice community. Duke witnessed Post's influence on Louisville firsthand. "It's no exaggeration to say that Louisville and Kentucky would not look the same had Suzy not given so much of herself.  Her visionary leadership at the ACLU of Kentucky and creation of the Reproductive Freedom Project helped beat back some of the harshest attacks on abortion access.  I'm very proud to continue this work on the foundation that she built.  Suzy's steadfast commitment to racial justice lead her to be a plaintiff in Louisville's school desegregation case, forever changing the way our children can learn together and build relationships across racial/neighborhood lines.  Suzy got it when it came to the need for affordable housing, free speech matters, abolition of the death penalty.  She not only got it, but she acted for a more just and equitable city and commonwealth," said Duke.  
But the influence didn't stop there. Duke remembered an afternoon spent at Suzy's home with Duke's 7-month-old daughter Harper. Post urged her to make herself at home, offered wine and they  spent the rest of the afternoon "not talking about the movement or the latest crisis, but talking about raising babies and the joy and challenges of raising daughters, how your marriage changes after children, balancing raising children and maintaining a sense of yourself."   
That conversation was the first thing Duke thought about when she learned about Post's passing.  "Suzy was proud to be a woman.  She wanted all women to succeed and would do what she could to help them, particularly women of color. She never minced words and if you asked for her opinion you had better be prepared for the feedback you were going to get. She was a trailblazer that young women can look to as an example of bold, strong, energetic leadership." 
———— 
Joanna Hay offered up these clips:  
This is a good clip about Suzy and Ruth Badger Ginsberg: http://nunncenter.org/civilrights/25-post-supreme-court-justice-ruth-bader-ginsburg-visits-louisville-and-worked-with-suzy-2/ 
And this is her philosophy of feminism in this clip:  "all human beings have the right to fulfill their life's potential." : http://nunncenter.org/civilrights/7-post-feminism-and-allowing-all-human-beings-to-fulfill-their-potential-2/