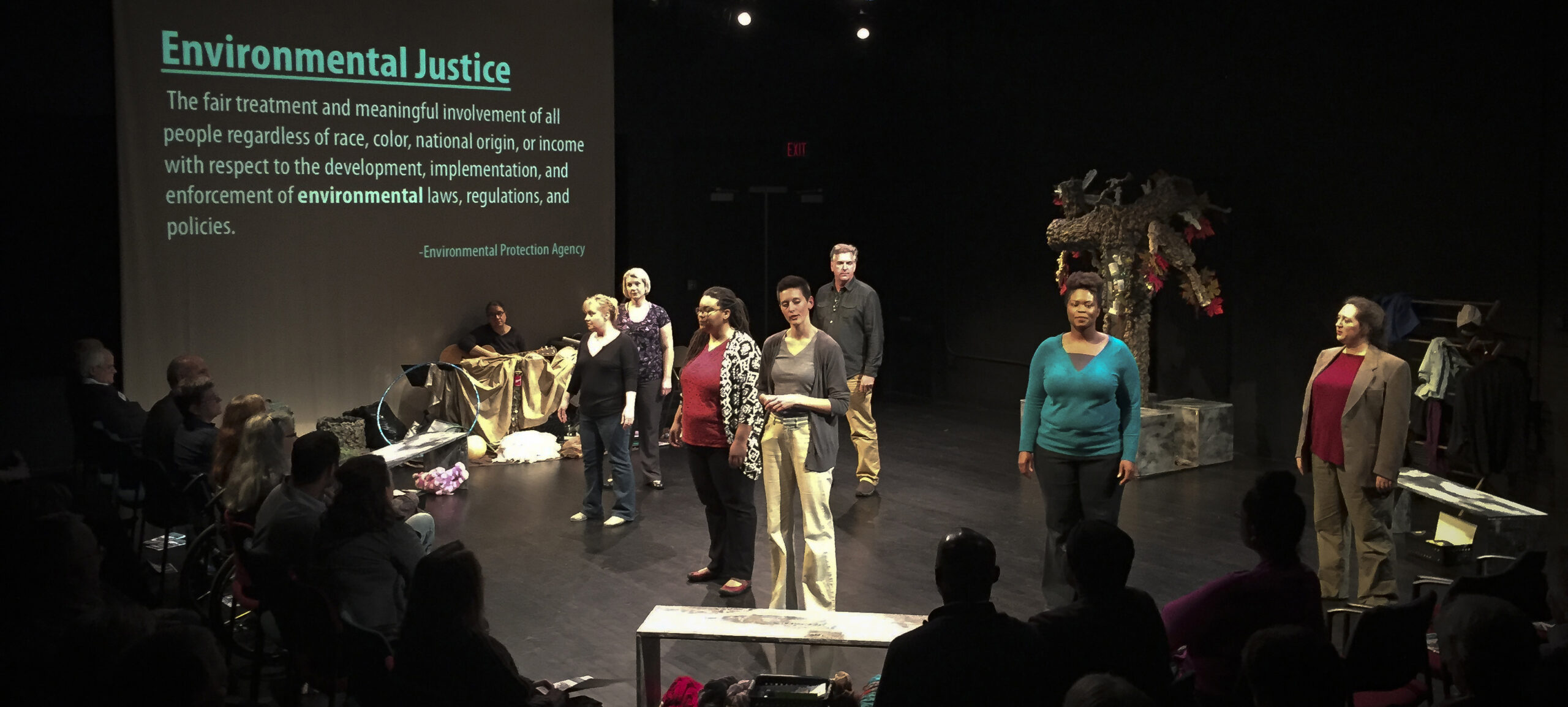 Press Release written by Ellen Birkett Morris
Kentucky Foundation for Women is pleased to announce that Looking for Lilith Theatre Company is the recipient of the 2022 Sallie Bingham Award.
Looking for Lilith Theatre Company (LFL) is being honored for their ongoing work and dedication to illuminating the untold stories of women's history through collaborative theatre making. As articulated in their mission statement: "The story of Lilith represents to us an instance where a strong woman's voice was quieted, and her story lost. Inspired by her, we seek to empower women who have traditionally been under-represented to voice their experiences, ideas and opinions. We seek to use women's personal narratives as the basis for theatre performances that we share with community audiences, in a format that is at once compelling, informative, and thought provoking."
LFL was founded on September 10th, 2001 in New York City by Louisville natives Shannon Woolley and Trina Fischer, along with Jennifer Thalman Kepler. With an intersectional feminist approach and a commitment to racial equity, LFL has been creating original feminist theatre in Kentucky since 2006. LFL adapts to the challenges of the day, engaging timely and controversial feminist topics from various perspectives.
LFL productions and programming serve adults, youth and children locally, nationally and internationally. In addition to performance, they engage in educating, mentoring, activism, and community building. Their in-depth tackling of topics and robust community talk-backs after performances open pathways for new understandings and social transformation. Their collaborations with groups in the community, including GirlSpeak Adelante (a collaborative program for Latinx girls), have empowered young women.
"Looking for Lilith has helped me become a female activist throughout the four years of my time at Girlspeak. I have learned from the experiences of others, and how to speak up about the struggles I witness and go through daily . . . LFL gave me the opportunity to be a leader and help others on their path to become a feminist activist just like I did. I'm grateful for the space where I can confidently work with others to make a positive change and tell our stories. With the help of LFL, I won't stay quiet," said Jazmine Martinez, an ensemble member of GirlSpeak.
Looking for Lilith excels in what they do and has received recognition and awards for their productions and programming. They are on the touring rosters of the Kentucky Arts Council, the Kentucky Center for the Arts and Alternate ROOTS. They are members of Greater Louisville Arts and Cultural Alliance, Kentucky Theatre Association, The American Alliance for Theatre and Education, Alternate ROOTS and the Network of Ensemble Theatres. LFL received the 2010 Karen Willis Award from the Kentucky Theatre Association for artistic excellence and commitment to changing Kentucky through theatre. LFL has also been recognized by the International Centre for Women Playwrights with their 50/50 Award for commitment to producing women playwrights. LFL's original devised script, Prevailing Winds, was the recipient of the 2016 Arts-Louisville/Broadway World Awards for Best Full-Length Play.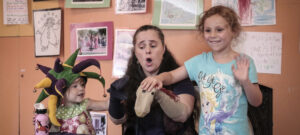 In addition to their history of excellent feminist theatre productions, Looking for Lilith's programming includes youth educational programming in schools, through after school programs and in a robust summer theatre program for kids, as well as community-based programming with adults.
Their company members are from a diverse range of ages and backgrounds, and work together to devise original theatre. Erin Fitzgerald, author of the play "Good Grief" produced by LFL, discussed their collaborative process. "Looking for Lilith has a long history of devising shows in a truly collaborative way. I have been involved in their devising process in the past in many ways – both as an interviewee and as a member of devising teams. I am always blown away by the process they use in order to ensure that the subject and perspective they are trying to capture is as fully and fairly represented as possible," said Fitzgerald.
It should also be noted that Kathi EB Ellis, who passed away in 2019, was a longtime member of LFL and directed many of their plays. She was a respected member of the theatre community in Kentucky. This award also honors her. You can read more about Kathi here: www.kfw.org/feminist-blog/kfw-pays-tribute-to-the-life-legacy-of-kathi-b-ellis/.
In 2015, they launched a Racial Justice Initiative examining racial (in)justice and the intersection of race and gender within their own company, the commonwealth, and the nation. LFL sees the importance of the arts and their roles as artists in dismantling racism and oppression, raising awareness and beginning community conversations to work toward justice and reconciliation.
 "Looking for Lilith Theatre Company embodies collaborative, transformative, community building art for social change. Their ability to take on relevant issues, emphasis on the female experience and team approach make theater that transcends mere performance to create community experiences. KFW is thrilled to present Looking for Lilith Theatre Company with this year's Sallie Bingham Award," said Sharon LaRue, Executive Director of Kentucky Foundation for Women.
Named for KFW's founder, the Sallie Bingham Award recognizes Kentucky women who are leaders in changing the lives of women and girls across the state by supporting feminist expression in the arts.