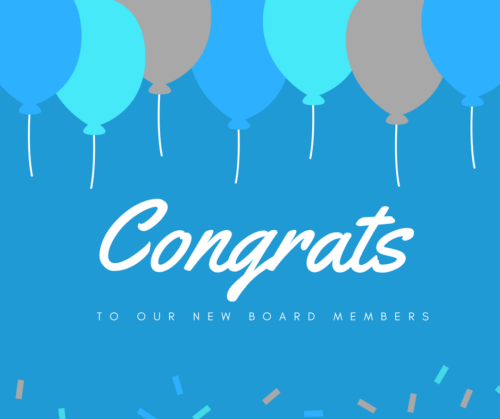 Empathy, Compassion, and Action Drive Raabia Wazir-Robinette 
"Empathy isn't just something that happens to us – a meteor shower of synapses firing across the brain – it's also a choice we make: to pay attention, to extend ourselves. It's made of exertion, that dowdier cousin of impulse. Sometimes we care for another because we know we should, or because it's asked for, but this doesn't make our caring hollow. This confession of effort chafes against the notion that empathy should always rise unbidden, that genuine means the same thing as unwilled, that intentionality is the enemy of love. But I believe in intention and I believe in work. I believe in waking up in the middle of the night and packing our bags and leaving our worst selves for our better ones." 
                                                                        ― Leslie Jamison, The Empathy Exams: Essays 
Empathy is at the core of social action for KFW board member Raabia Wazir-Robinette. "As a mixed race Muslim woman from West Virginia, it often feels as if I only work with people of backgrounds different from my own."  
She worked on a mass tort campaign related to medical sterilization device for women and spoke to literally hundreds of women across the country about the complications they suffered due to the device. Many of those women were ethnic and racial minorities, young single mothers, and from low-income households.  
"I became acutely aware of how the bleeding, pain, and autoimmune reactions they reported to their doctors were often ignored and dismissed, no doubt partially as a result of their background. I was proud our team of attorneys gained their trust on such a sensitive issue, and, in turn, could give them a voice in their fight against a pharmaceutical giant."  
Raabia is a doer. She served as the National Community Outreach Coordinator with the Council on American-Islamic Relations in Washington, D.C. and currently works with the Appalachian Citizens' Law Center in Whitesburg to help secure federal black lung benefits for disabled coal miners and their families. Raabia joined the board of the Kentucky Foundation for Women in 2018. 
"What I love about being involved with the Kentucky Foundation for Women is that it allows me to be engaged with and support local feminist artists even as a person who might be considered an outsider to the arts community in Kentucky," said Raabia. "The art world can often feel very distant and foreign for newcomers, so I appreciate how KFW focuses on accessibility and inclusivity. It prioritizes community arts programs and emerging artists from vulnerable communities. Instead of only rewarding already established artists, KFW takes risks and lowers barriers to the arts for countless women in our state. What results is artwork that is new, experimental and reflecting much broader perspectives than we were afforded before. It's a valuable investment in the future of art in our Commonwealth."   
She sees her role on the board as an ambassadorship.  In that role, she attends galleries, screenings, fairs, and performances and interacts with artists and curators. She buys art and shares it with friends and acquaintances. She also encourages new artists to apply for grants. 
Her commitment to feminist social change has deep roots. "I don't remember a time when I didn't value women's rights and representation," said Raabia.  As a kid, she was drawn to strong, intelligent and self-possessed characters and role models, and devoured books about iconic figures like Helen Keller and Harriet Tubman.  
As a teenager, she adopted many standard feminist causes around equal pay, bodily autonomy, gender expression, and sexual discrimination. "I might have passively accepted being labeled a feminist at that time, but it wasn't until years later when I was a student at the University of Kentucky that I began to actively identify as a feminist. By studying writers like Leila Ahmed and reading publications like Bitch and Feministing, I realized that feminism wasn't simply a checklist of gender equality issues, but rather a lens through which I could process and understand the world," said Raabia.  
"Feminism gave me a vocabulary to discuss and analyze power differentials, consent, privilege, and institutional discrimination. That language then translated and unlocked other systems of oppression for me, and as a result, I was better able to understand concepts around racism, classism, ableism, homophobia, and transphobia, and all the ways they intersected. Feminism was my entry point for social justice activism, and, as bell hooks wrote, it gave me a foundation of equality and justice to stand on."   
Raabia brings a singular drive to her work for KFW. "I know many people find promoting feminist causes and artistic expression in Eastern Kentucky a daunting task, but that is exactly why I feel urgently compelled to act and why I find the fruits of that labor so personally meaningful."  
Her work as founder and lead organizer of Progress Pike, an organization dedicated to promoting progressive causes and amplifying positive voices in Pike County, Kentucky, has strong parallels to the work done by KFW. Along with various seminars, marches, and vigils, the organization hosted a celebration of unity and diversity on the one year anniversary of the April 2017 neo-Nazi rally in Pikeville. They partnered with Pikeville Poetry and the University of Kentucky Cooperative Extension Service to organize a poetry contest for K-12 students using prompts by bell hooks related to justice and compassion. Winners of the poetry contest read their work on stage during the celebration. They invited Melody Youngblood, a folk singer and KFW grantee, to host a Story to Song workshop with teenage girls, which was performed during the event. They also awarded mini-grants to two local projects after an open call to the community. One mini-grant went to a group of women of color who proposed expanding an annual Martin Luther King, Jr. event, and the other mini-grant was directed toward Pike County's first Pride celebration which occurred in October 2018.  
"It was a roaring success. Going forward, we hope to raise funds for an interactive mural in Pikeville celebrating the life and work of the late Affrilachian poet Effie Waller Smith. It's my hope that this wide variety of work provides moments of introspection and inspires self-confidence for women and girls in Kentucky," said Raabia.   
She plans to continue working for social change and dreams that all women and girls in Kentucky have the opportunity to thrive, and not just survive. "I hope they feel safe, supported and heard. I hope they are confident in their own bodily autonomy and comfortable at their seat at the table. And as they grow, I hope they are strong enough to confront challenging ideas. I hope the women and girls in Kentucky embrace an intersectional feminism that fights for the rights of all women and oppressed people. I hope we experience the warmth of that solidarity and witness the power of our collective voices."