Meet Grace, The Singing Puppeteer
Meet 2018  SRP Participant, Grace Ann Rogers!
Each year, we award five women a week-long stay at Hopscotch House for participation in our Summer Residency Program. SRP supports feminist visual, media, and performing artists who need time, space, and funds to create and work on their art.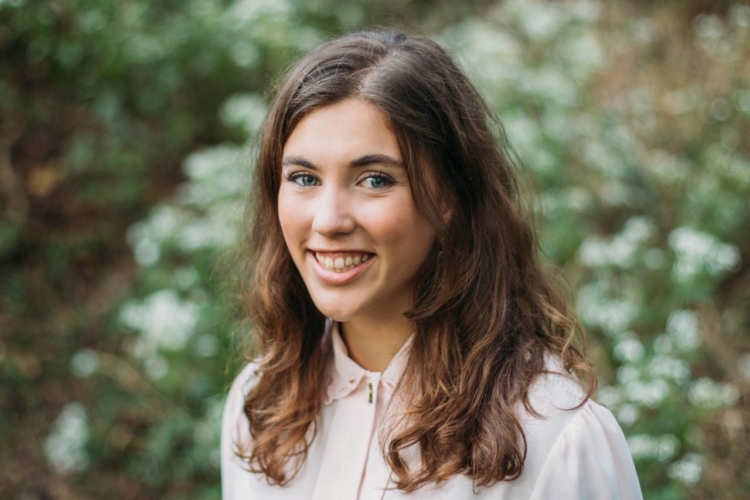 Grace Ann Rogers (Owingsville) plans to create a multimedia presentation, for which she will combine her commitment to art and social justice by learning and performing the songs of female Kentucky singers and by creating dancing puppets modeled after those women. Rogers welcomes the time to work in an all-female space and hopes to give names and voices to female ballad singers and union activists from Appalachia.
We asked Grace a few questions about her art, mission, and how her stay at Hopscotch House will help reflect the power of art to shape conversations and action around feminist, social change art.
How do you envision your time at Hopscotch House?
I've always been both deeply devoted to feminism and deeply devoted to art. Until recently, I did very little to combine these passions, but the past year has led me into a new realm of creativity. As I make efforts to grow as a feminist artist, I feel that I need a new space to practice creativity—a space that allows me to surround myself with other women artists. Creating purely female spaces for the purpose of art allows women to practice creativity outside the influence of the patriarchy. This seems impossible during daily life while surrounded by the responsibilities of work and school. It would be honored to devote two entire weeks to actualizing my idea for a feminist project that's been floating in my head for months (a project that my dorm is too small to accommodate). 
 A summer residency at Hopscotch House would challenge me to focus my art on specifically feminist issues. I have always put a tremendous amount of effort into both art and feminism as separate issues, but have only recently begun to combine the two. I feel that, if I were given the opportunity to devote two weeks exclusively to practicing the combination of these skills, I could grow leaps and bounds as an artist. 
How does your art influence your view of feminism? 
The commitment to social justice that I've cultivated over the course of my life (most intensely over the past four years) has affected my art deeply. The majority of my songs are autobiographical. This is because I choose to create art based on my own view of the world. I choose to share the lens through which I see my experiences with others, because I believe that every person's experiences are valid and valuable. That being said, the songs that I wrote when I was younger were much more simplistic, because I'd experienced so much less. As I have grown, my songs have become increasingly based on my lived experiences of womanhood, queerness, and Appalachian life. Most recently, they have come to address sexual assault,  objectification, and the bisexual erasure. They have come to address the deep, somehow magical pain of remembering the lives lived by my female ancestors in deep Eastern Kentucky. As I continue to grow in my experience of being a queer woman, my art will continue to grow in the intensity with which it addresses feminist issues. 
Can you describe your creation process?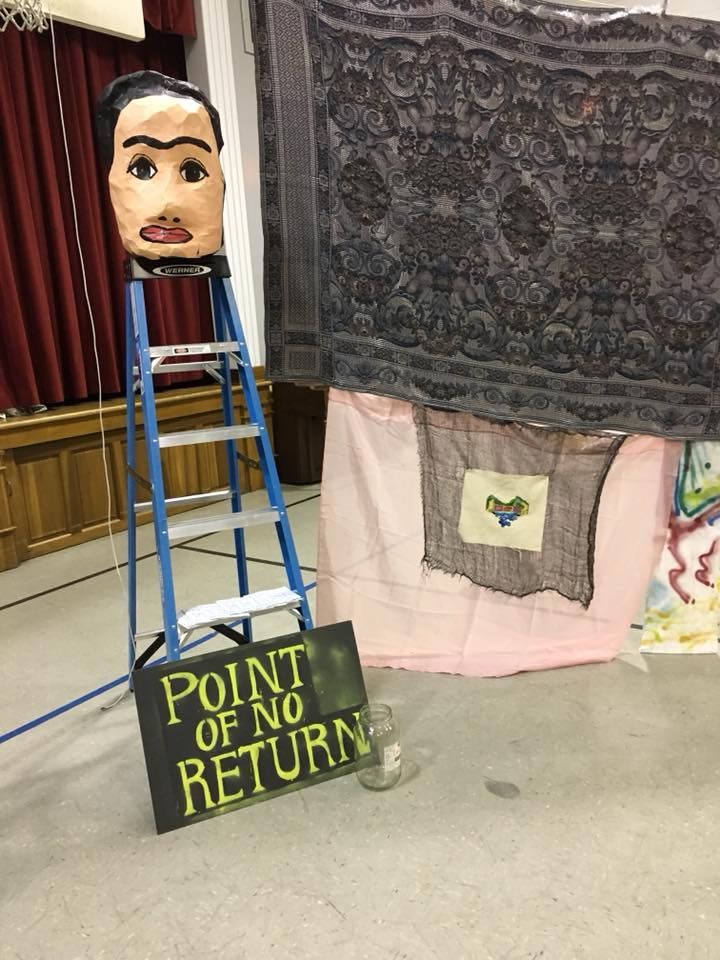 I plan to continue working on a project to learn and perform the songs of Kentucky singers Addie Graham, Aunt Molly Jackson, Sarah Ogan Gunning and Arizona Rogers (my great aunt). I also plan to create large, dancing puppets modeled after these singers. I was initially inspired to make dancing puppets after remembering Charlie and Noah Kinney's (Lewis County, Ky) smaller puppets that were fashioned to dance to fiddle tunes as Charlie tapped his foot on a pedal attached to a pulley. My goal is to illustrate the complexity of all these mountain females that have contributed to my cellular makeup. I want to take the one-dimensional images of them that harmful stereotypes have sketched over their bodies through time, and make them three-dimensional again. Songs do this, in-depth descriptions do this, and puppets (literally) do this. They have the right to be three-dimensional, and it's my mission to facilitate this right. 
Do you have any additional thoughts on feminism, art, and social change?
This performance has the capacity to create social change by acknowledging the beauty and  depth of women in traditional Kentucky music in a public way. For women and femme folks who are already familiar with folk music, it can bring understanding and comfort to their experience of the genre, and for people who are not familiar, it can bring context to their understanding of Southern history. As for helping Appalachian women and girls to understand themselves as something larger and more complex than the 'Strong Mountain Woman' stereotype, the first step in allowing women to escape this limiting script is simply to recognize (through poetry and art) that it exists. Without acknowledging oppression, we can't escape it.
Stay tuned for more updates on our 2018 SRP participants and their artwork!