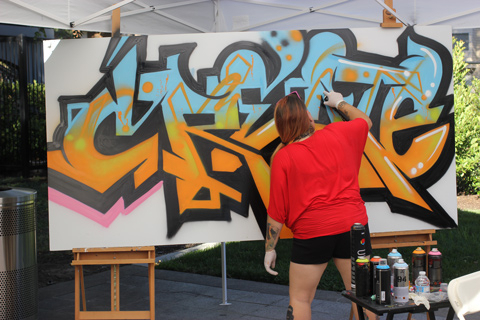 We are thrilled to announce our three 2016 summer residents, all of whom will receive a weeklong stay at Hopscotch House, a $1,500 stipend, and a featured spot in a KFW-sponsored exhibition that is scheduled for 2017.
Our three awardees are:
Lindsey Windland (visual) who will create textile pieces that encourage dialogue around access to safe, medically-supervised abortions and highlight unsafe methods used in the past that have resulted in women dying.
Sandra Charles (visual) who will create a series of paintings that give testament to five accomplished African American Women who overcame tremendous struggle by portraying them as warrior queens from Africa.
Alexis Stix Brown (visual) who will create illustrations for her short story "The Purpose Tree," which addresses gender stereotypes by depicting women as respected warriors and protectors of community and men as healers and nurturers.