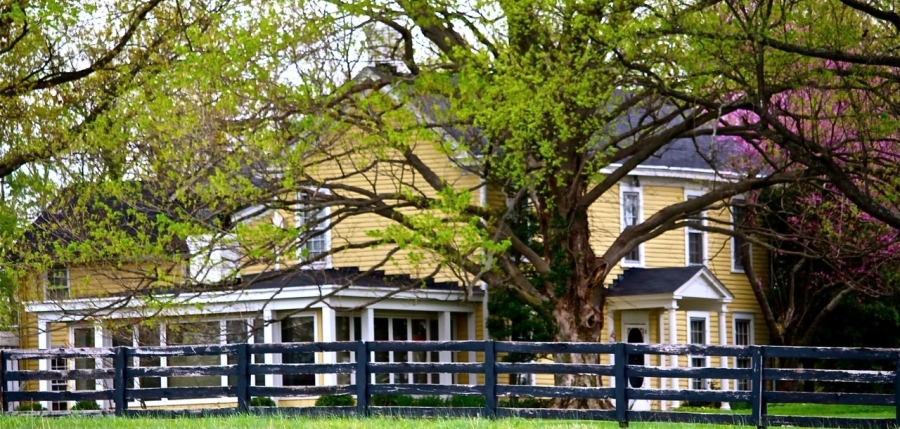 PROGRAMS
Since 1987, the programs have served more than a thousand women and girls including artists, activists, feminists, eco-feminists, art critique groups, drumming circles, quilting groups, social justice groups, girls' empowerment groups, arts organizations, and social service organizations.
Retreat Program offers up to six days free of cost at Hopscotch House to artists, activists and allies whose goals are to create art, gain a deeper understanding of feminism, and strengthen their understanding of their art and social change goals.
Retreats are open to individuals and groups. Retreats are scheduled during two open Sessions each year. Session I retreats begin late – January and end in early June. Session II retreats begin by early August and end mid – December.
Summer Residency Program encourages women to advance their artistic development, participate in building community within a feminist setting and deepen their understanding of art and social change. Selected artists and art activists spend one to two weeks in residence at Hopscotch House. The program typically takes place in June.
Participants in both the retreat and residency programs must be a resident of Ky.
THE HOUSE
Hopscotch House is a renovated farmhouse with five bedrooms and six bathrooms. Each bedroom contains one bed and a desk and has its own dedicated bathroom. Four of the five bedrooms are up a flight of stairs. The bedroom located on the ground floor has an accessible bathroom.
HOPSCOTCH HOUSE and SURROUNDINGS
KFW's retreat and residency programs began when the foundation purchased Hopscotch House in 1987. The oldest parts of the renovated farmhouse date to 1848. Converted outbuildings serve as workspaces. KFW first used the house for groups of women writers known as the Wolf Pen Writer's Colony. In the early 1990's, Hopscotch House became available year-round to women artists and groups with a special focus on feminist connections to the earth. The Summer Residency Program was launched in 2006.
Hopscotch House is surrounded by ten acres of land owned by the Kentucky Foundation for Women. The foundation's      property is located within the larger Wolf Pen Branch Mill Farm, which is privately owned. The Mill Farm, considered a classic Kentucky farmstead, is comprised of 400+ acres, representing the combination of several smaller farms.
The Mill Farm property is protected in perpetuity by a conservation easement. While the surrounding farm land gives Hopscotch House the feeling of a space apart, it is located 13 miles from downtown Louisville.
The owner of the Wolf Pen Branch Mill Farm has given retreat and residency participants permission to respectfully explore pathways through the historically significant land. The mature forest, watersheds, and meadows recall an earlier Kentucky, where connection to the land defined life in this state. Participants are welcome to explore the interconnected series of trails and try to spot deer, coyote, fox, birds, butterflies, dragonflies, and more. Written walking directions are available upon request. Walkers should be careful to avoid the private residences, which include small parcels of land that are not part of the environmentally protected open-land.
DONATIONS
Hopscotch House is offered free of charge to groups and individuals who have been accepted for retreats and residencies. Donations are greatly appreciated, when financially feasible for artists, activists and allies. These tax deductible gifts help make it possible for the Kentucky Foundation for Women to maintain the services and amenities available at Hopscotch House.
Donations are voluntary. Participants receiving stipends to support their retreat or residency are not expected to make a donation. For those making a donation, KFW staff suggest $15 per day per person, or what is comfortable for each individual. Donations may be left at Hopscotch House upon departure. Donations can also be made by mail at any time.
Hopscotch House helped me dig out the artist within and plant my seeds to start growing artistically. It gave me so much faith in myself and made me realize my artistic dreams can be a reality.
To be in such an inspiring place, connecting with other female artists, to devote my time solely to creating a piece of work examining a critical feminist issue, was a life changing experience
I feel that the experience at Hopscotch House was a beginning. First, it was a beginning of friendships. It was also the beginning of my owning the role of feminist social change artist.
I have to say the people there, the inspiration of the house and land, the thought of a long line of gifted women who preceded us, and those that will follow, added to a very exceptional experience.
One of the greatest benefits (to my stay at Hopscotch House) was meeting and connecting with new women who are on similar artistic journeys.
Being in a place of such peace and beauty, having space and time to devote to experiencing and writing, being in the company of other creative women &emdash; All these things helped to open me up at a time when I have in some ways begun to feel spent and worn. My writing began to flow much more freely than it had in quite a while. My spirit felt much revived.
I can honestly say that my week at Hopscotch House was one of the most life-affirming weeks of my entire life. Women so often find themselves last on their list of priorities and here the message is 'you matter, your art matters, we will support you and hold you so deeply so that your art and individuality can blossom and take root.' I felt deeply cared for. Thank you!
Through the gift of time, the amazing studio space, and the inspirational scenery, Hopscotch House helped lead me to my creative self again. It was such an incredible experience. I never worked so intensely nor was so happy with what I produced. It has opened up the creative floodgates! I can Breathe Again!
When I received my residency, I felt as if I had opened a box and found a miraculous gift: time.
This residency has been an incredible gift. I have never had this kind of uninterrupted time to focus on writing. It's impossible to convey how grateful I am for the opportunity I've had this week.
This has been the highlight of my life; a time of growth and respect for me as an artist and woman. I leave here renewed and stronger than when I arrived.
Hopscotch House provided me with the time and space to make art in a beautiful spot, surrounded by exhilarating energy from other artists working.
My time at Hopscotch House was absolutely invaluable. Without it, my second manuscript may never have reached completion. How comforting to find a place in which women artists can work and learn from each other.