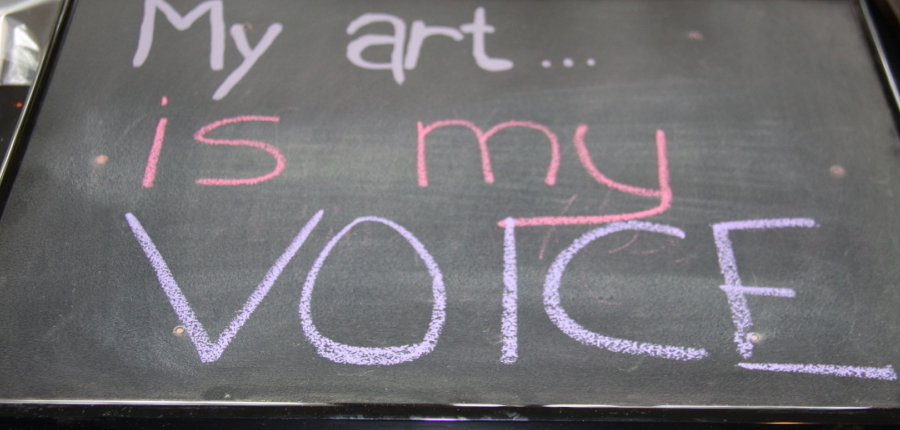 [title size="1″ content_align="left" style_type="single" sep_color="" class="" id=""]Girls of Color Voice and Vision: One Time Grant for 2018[/title][fusion_text]Do you work with girls, particularly girls of color? Are you working to highlight the stories and perspectives, strength and spirit of girls of color? Creating space for girls' creative expression and art making? Then this grant might be for you. The purpose of this grant will be to elevate the voices and lived experiences of girls of color through shared stories and art making.
The stories of girls of color can be examples of dynamic creativity and resilience. What are girls of color saying about their strengths, vulnerabilities, dreams, goals, and visions? The goal is to trust the understanding and experiences of girls of color, provide a space for mutual learning, and for voices to be heard.
Individual artists and organizations based in Kentucky who are engaging girls of color, ages 11-18, in arts-based activities may apply. Each applicant must be a resident of Kentucky.
For more information and full grant guidelines see: Girls of Colors Voice and Vision Grant Guidelines
Applications must be submitted by March 2, 2018 at 5 pm EST.  The online application portal will be available on the KFW website by January 20, 2018. 
Note: If you would like a word document or large print materials of any of the pdfs, please contact sharon@kfw.org.
For more about this and other KFW Special Grants, see the Special Grants Page.[/fusion_text]