2020 Sallie Bingham Award Winner:
Mari Mujica
"Once you start incorporating feminist ideas, you are really including everyone." - Mari Mujica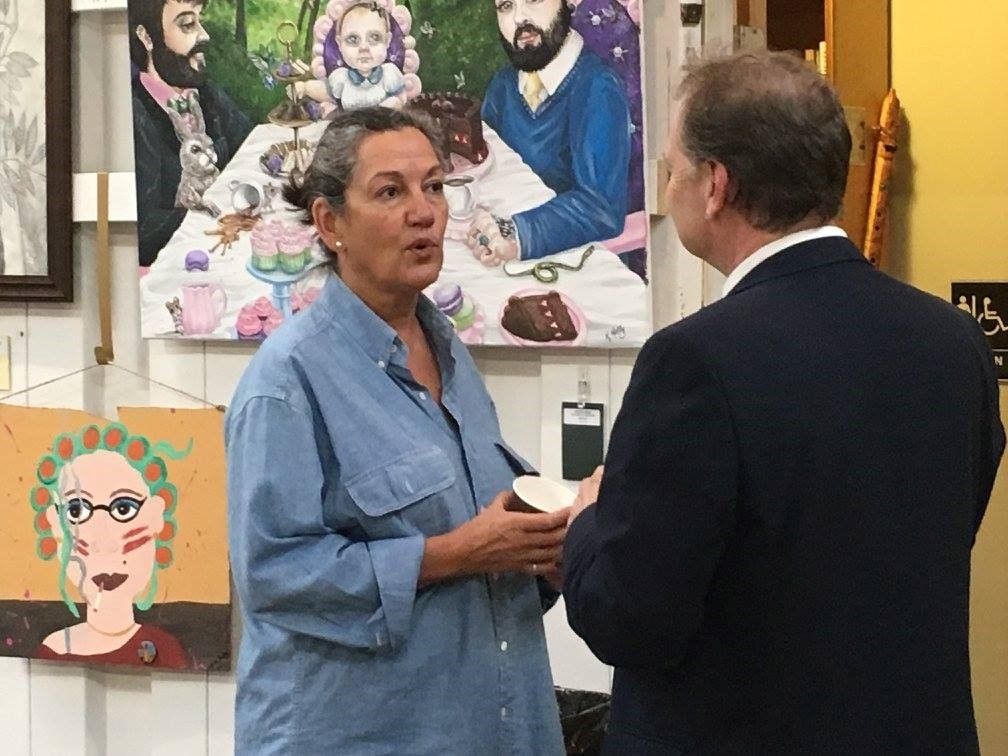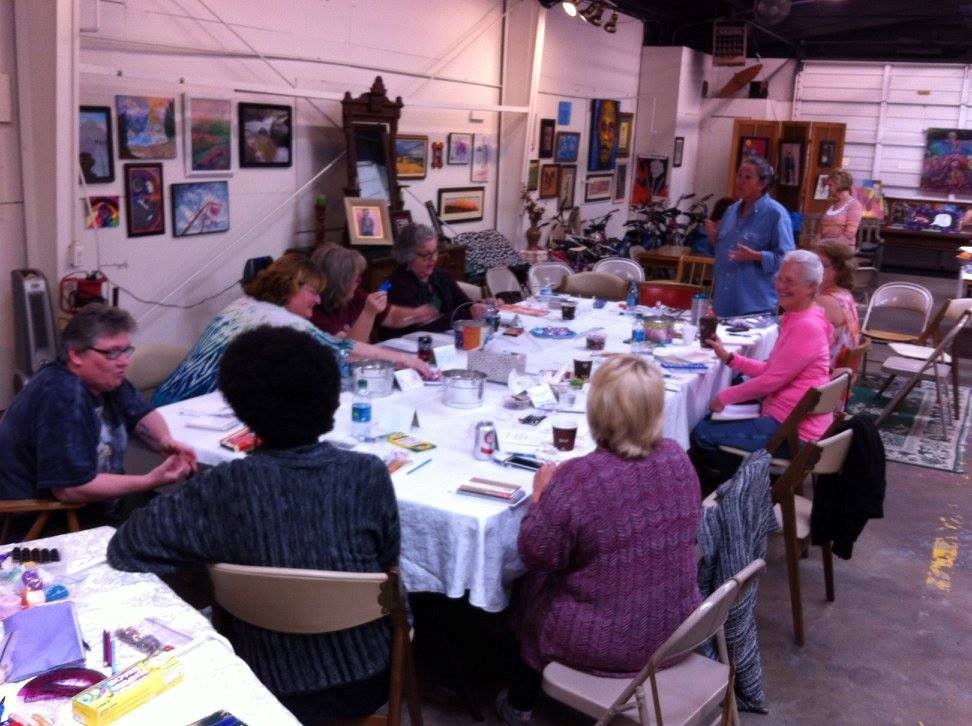 Kentucky Foundation for Women is pleased to announce that Mari Mujica will be the recipient of the 2020 Sallie Bingham Award. The award will be given as part of the foundation's annual celebration of community, KFW Day, on Saturday, September 26th at the virtual gathering.
Ms. Mujica, an artist, leader and advocate was selected for her lifelong dedication to supporting women in Kentucky through the arts. Her innovative photography has highlighted the stories of mothers and daughters, transgender people, immigrants, women veterans and women recovering from addiction. Her visual art installations celebrate the female body. Her many skills include photography, visual art installation, facilitation, diversity consulting, coaching and arts-based workshops.
She defined her intention in a KFW grant application: "In my portraits I expose the humanity and awesomeness of the individuals I photograph. These photo-ethnographies, I believe, are one of my biggest accomplishments and the place where my Art meets my Activism. In them I defy cultural constructs of gender, immigration, and domestic violence."
She also has done visual installations, notably a series "celebrating the female body as well as critically examining the loaded cultural meaning our bodies are bombarded with." This work was selected as part of an exhibit honoring artist Frida Kahlo, on the 60th anniversary of her death. Mari's installation work was selected to be exhibited alongside Jacque Parsley, Diane Kahlo and Pilar Acevedo.
Mari has exhibited her work widely, including at Swanson Contemporary, Wayside Expressions Gallery, and the Kentucky Center for the Arts, as well as accessible venues like yoga studios and coffee shops.
"Art fixes our souls," said artist Mari Mujica, in a Courier Journal article about Wayside Espressions Gallery. "Art should be for everyone."
Dan Click, Director of the Grayson Gallery & Art Center, asked Mari to participate in their annual "Women in the Arts – 2014" exhibit as one of four featured female artists. "We were blown away by her black and white photography featuring women and girls who had been silenced because of language barriers and ethnicity," said Click.
This led to Mari hosting a "Find Your Own Voice" workshop in 2017 funded by a KFW grant award. "The female artists in the area really connected with Mari and felt her impact on their own work as well. Her influence and teachings enabled participants to focus on themselves (for a change) and for many, this was a real first! Since that time, Mari has continued to support our efforts in the arts here in Eastern Kentucky and has demonstrated how women may have an impact on their own communities by creating feminist-focused artwork to truly strengthen their roles as leaders," said Click.
Mari has promoted and facilitated feminist artmaking to support rural women and women recovering from addiction. She has used her artistic skills as an artist-leader in KFW's special project at the jail, helping children with an incarcerated parent to express themselves.
Her most recent work, in collaboration with Shelby Regional Arts Council, brought participatory art workshops to Drug Court participants in Shelby County as they complete their court-mandated requirements. The project is designed to increase self-esteem among participants, heighten solidarity and connection between participants going through healing and recovery, and increase compassion and understanding of addiction, recovery and the power of art on the part of those who are affected indirectly by addiction.
She has also worked with Yes Arts, based in Frankfort, Kentucky, which works to mobilize the power of community and the arts to disrupt the cycle of addiction. "Mari brings joy and enthusiasm to each interaction with both colleagues and clients. Her many years of working with people in need combined with her experience teaching art and meditation are invaluable. Mari has helped to give Yes Arts valuable insights about our own program and has gone on to incorporate some of our program into the Phoenix Rising project with soon-to-be and new mothers in recovery from addiction," said Rebekah Berry, data and website specialist for Yes Arts.
Mari worked with Holly Clark in 2016 to create wellness workshops focusing on facilitated creativity and mindfulness practices for women with infants under the age of three who have completed residential and/ or intensive outpatient substance abuse programs.
"Mari's powerful presence combined with her contagious enthusiasm and compassionate wisdom opened hearts and minds and connected us all in ways we couldn't even have imagined. It's an honor to witness the impact she has on those around her as she opens them to greater appreciation of their own voices and the power of compassionate communication," said Clark.
This focus on projects with impacts that can echo through society is one of the many reasons she was selected for the Bingham Award.
"Mari uses her skills generously, actively creating partnerships and collaborations that build up her collaborators and build community. She has developed partnerships and led arts-based workshops in Louisville, Shelbyville and Grayson. The impact of her work can be felt across the state as those she has helped help others. She truly uses art to make a difference in the lives of women and girls in Kentucky," said Sharon LaRue, Executive Director of Kentucky Foundation for Women.
A Native of Peru, she now makes her home in Shelbyville. She holds a PhD in Cultural Anthropology. She runs Diverse Collaborations  and has worked with students, staff and teachers in colleges and universities, with community organizations, small businesses, and non-profits, in several industries and with diverse populations.
Named for KFW's founder, the Sallie Bingham Award recognizes Kentucky women who are leaders in changing the lives of women and girls across the state by supporting feminist expression in the arts. Recipients show a demonstrated and sustained commitment to excellence in feminist art for social change in Kentucky and to advancing social change that impacts women and girls in Kentucky.
The award was founded in 1996 by former KFW Director, Ann Stewart Anderson. Winners are selected by nominations or by recommendation from the KFW staff or Board. Previous winners include fabric artist Alma Lesch, writer and arts mentor Judy Sizemore, and writer Crystal Wilkinson.