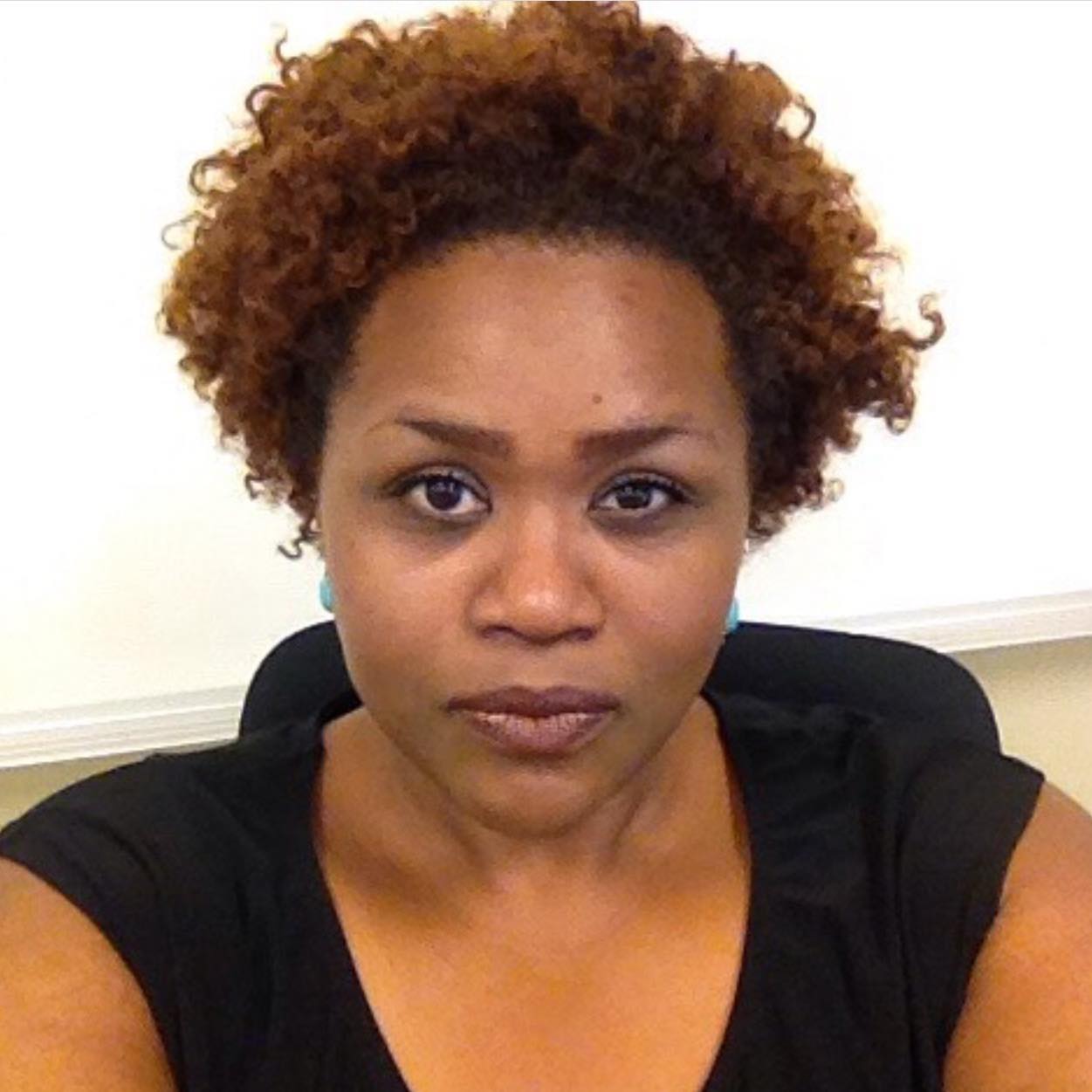 Meet the Board Member: Cheryl R. Hopson!
"Every time I leave my home I am a walking social protest movement." — Cheryl Hopson
Kentucky Foundation for Women board member Cheryl R. Hopson's interest in transformation is evident from the poetry quote from Rita Dove that she uses as a tagline in her e-mails:
"Sometimes / a word is found so right it trembles / at the slightest explanation. /
You start out with one thing, end / up with another, and nothing's / like it used to
be, not even the future."
She was drawn to serve on KFW's board by "her genuine love for the Bluegrass and in particular for feminist organizations that support girls and women and, ultimately, families who constitute the Bluegrass State."
Though she didn't have a name for it, Hopson knew that she was a feminist from as early as ten years old. "It was not until college that I was able to grasp more fully, through study, what it meant to be a Black feminist. I am a Black queer woman academic, aunt, wife, daughter, sister, professor, friend, and colleague," said Hopson. "Each time I leave my house, and as my full self, I am a walking feminist/social protest movement – that is in my everyday living I advocate parity and equality between genders, and believe in the possibility of a free and just U.S. society."
Her desire to make change has deep roots in her family. "I am an aunt and a great aunt and my desire has always been to set an example of service, effort, and conviction for my nieces, nephews, and greats."
Hopson, an assistant professor of English and African American Studies at Western Kentucky University in Bowling Green, poet and essayist, takes a creative approach to life and activism. "Creativity is foundational to all that I do. It is one way in which I communicate with the world," said Hopson. She is currently working on a monograph of acclaimed African American writer and folklorist Zora Neale Hurston. She sees teaching, writing, poetry, and even her social media updates as a way to educate about social justice initiatives. Hopson brings a social justice and advocacy focus to developing courses and exchanging ideas with students and faculty. She advocates for Kentucky artists through social media, word of mouth, and by purchasing their work.
Her advocacy enlarges KFW's reach. "I work to connect KFW to the community. Because of the access I have as a college professor and board member of local organizations, including the Kentucky Museum, I am able to share information and insight on KFW, as well as on what the foundation brings to the larger Kentucky community," said Hopson.
She hopes that girls and women everywhere have access to a solid education, good living conditions, and the opportunity to grow, learn, and develop in a supportive environment that both anticipates and encourages their development.
Hopson finds daily inspiration in being a walking embodiment of the world she wants to see around her. "Being a professor, a wife, an aunt, a daughter, and a friend inspires me. That is being a part of a larger, supportive, and culturally pluralistic community, culture, and society – these things inspire me."