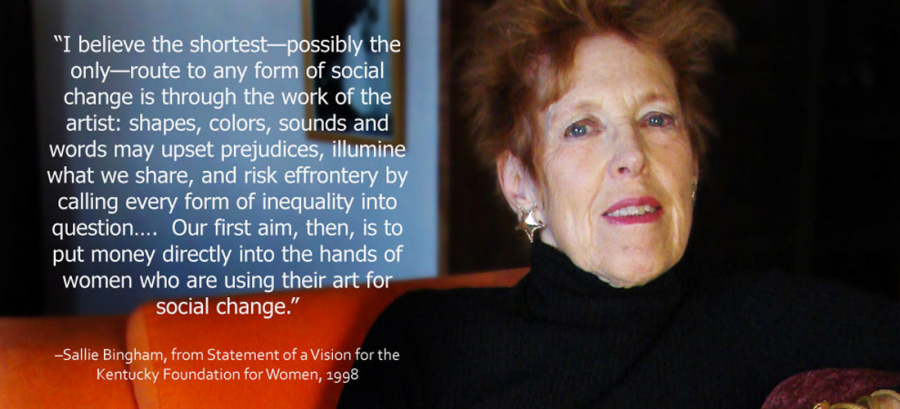 SALLIE BINGHAM AWARD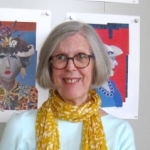 Named for KFW's founder, The Sallie Bingham Award recognizes Kentucky women who are leaders in changing the lives of women and girls across the state by supporting feminist expression in the arts.  The award was founded in 1996 by former KFW Director, Ann Stewart Anderson (pictured at right).  Honorees are recognized at the annual KFW Day Celebration at Hopscotch House.
2017 Winner: Judi Jennings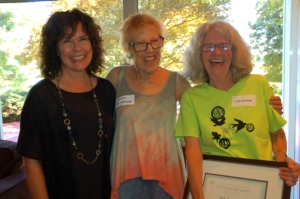 We are thrilled to announce Judi Jennings as the recipient of the 2017 Sallie Bingham Award.  Dr. Jennings was selected for her work advancing art for social change both nationally and statewide and for her integral role in putting Kentucky at the forefront of national conversations about the arts and social justice.
Judi served as Executive Director of KFW for 16 years until her retirement in 2014. During her tenure, she increased board diversity, expanded the grant and residency program to include artists of all backgrounds, and increased the foundation's community connections on local, regional, and national levels. She established KFW's Special Project, which provides art making opportunities for families of incarcerated people. During this period, Jennings also served for six years on the Board of Grantmakers in the Arts and became a founding member of the Art x Culture x Social Justice Network.
Judi currently directs the Special Project, serves on the Boards of Appalshop and Arts & Democracy, and is part of the NEA cohort on Creative Placemaking from the Community Up initiative.  The Sallie Bingham Award honors Judi's tireless work as a voice for women and rural people in Kentucky and on a national level.
2016 Winner: Bianca Lynne Spriggs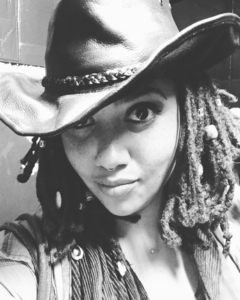 We are thrilled to announce that Bianca Lynne Spriggs will be the recipient of the 2016 Sallie Bingham Award.
Bianca's contribution to the arts and our state is truly remarkable. She is an award-winning literary artist whose poems are filled with lush, surreal, and unforgettable images. She is a talented multidisciplinary artist whose diverse body of work includes a multimedia performance addressing the history of lynchings of black women and girls in Kentucky (The Thirteen), a feature-length film pursuing the definition of personal freedom (Woman at the Gate), and a forthcoming compilation of spoken word, hip-hop, and electronica by vocalists, emcees and producers in central Kentucky (Live From the Mothership), to name a few. She is the Managing Editor for pluck! The Journal of Affrilachian Art & Culture, the Literary Arts Liaison for the Carnegie Center for Literacy and Learning, and creator and Program Director for The SwallowTale Project: Creative Writing for Incarcerated Women.
We honor the many contributions she has already made as a social change artist, and we look forward to seeing what she does next!
SBA RECIPIENTS
1996: Mary Jefferson, 
Writer
1997: Alma Lesch, Textile Artist
1998: Ann Stewart Anderson, Visual Artist
1999: Laverne Zabielski, Writer
2000: Nana Yaa Asantewaa, Storyteller
2001: Pat Buster, KFW Staff
2002: Lorna Littleway, Theatre
2003: Elizabeth Oakes and Jane Olmsted, Writers
2004: Kentucky Women Writers Conference, Writers
2005: Judy Sizemore, Writer
2006: Carridder Jones,
 Writer
2007: Gail Martin, KFW Board Member
2008: Joyce Ogden, Visual Artist
2009: Crystal Wilkinson, Literary
2010: Kate Larken, Performing- Music
2011: Trish Ayers, Performing-Theatre
2012: Kentucky Domestic Violence Association, Literary, Performance & Visual
2013: Leatha Kendrick, Writer
2014: KFW Community